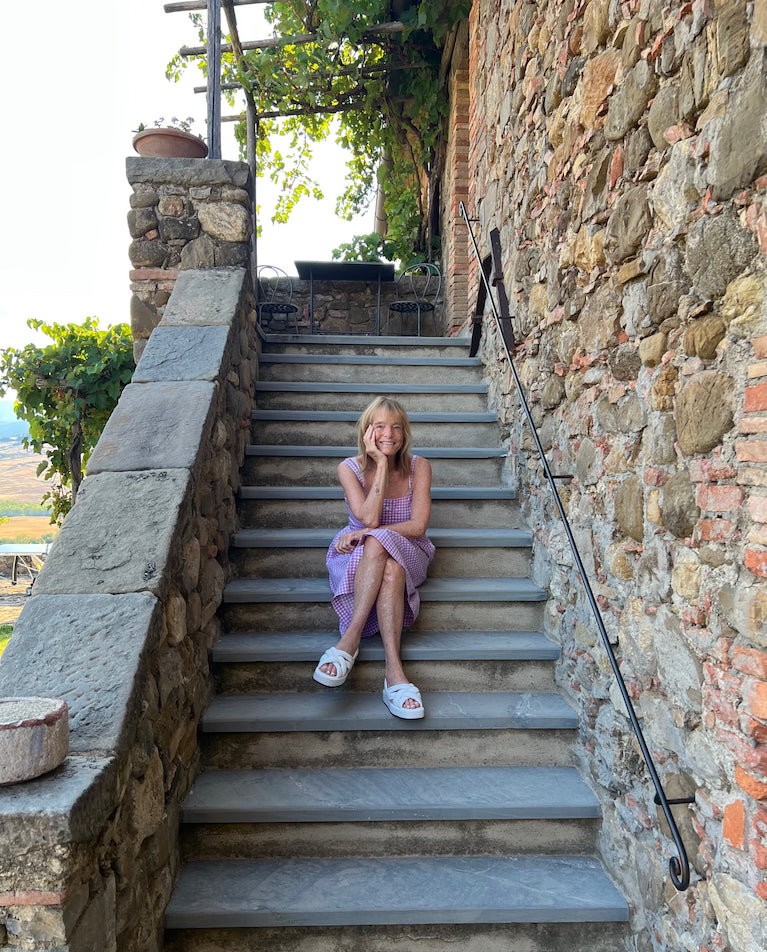 August in Tuscany
Photo Ruby Rogers
For the next two weeks, Shop the River Cafe newsletters will come from Tuscany, the region we love. 
These dishes are truly Tuscan; a summer bread soup, beefsteak Fiorentina, potatoes al forno, green beans from the garden, baked figs and cantucci biscuits with Vin Santo.  
Buon Appetito!
Chilled Bread, Tomato and Cucumber Soup

Bistecca Fiorentina
This thick cut T Bone is the classic cut of Tuscany.

Green Beans 'in Umido'

Potatoes 'al forno' 

Pannacottas with Grappa & Roasted Figs

Cantucci
The traditional way to end a Tuscan dinner - a plate of Cantucci with a bottle of Vin Santo.

---