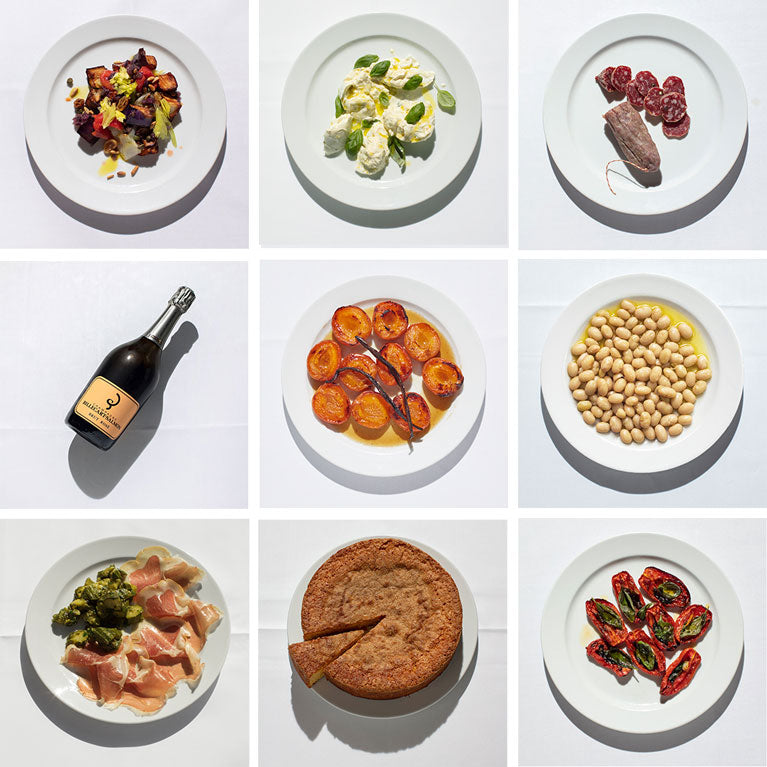 Al Fresco
With the temperature (finally) climbing this weekend, this is the time to 'not cook.'
You don't need to turn on your oven or heat the grill—just open the Shop The River Cafe 'Al Fresco' Box Set.
The box delivered to your door, contains everything you might want for an easy mid-summer meal outdoors—prosciutto, mozzarella di bufala, roasted tomatoes, cannellini, caponata, salumi, polenta cake, baked apricots with vanilla.
And what would 'al fresco' be without a celebratory bottle of Rosé Champagne?
Well, we've included one for you.
River Cafe Focaccia
Prosciutto di Parma with Roman zucchini, basil and mint
Mozzarella di Bufala marinated in crème fraîche with summer herbs
Lemon, Almond and Polenta Cake

Apricots roasted in vanilla grappa
David Hockney   Portrait of an Artist (Pool with Two Figures)   1972
Photography by Matthew Donaldson

Visit Shop The River Cafe to place your order.
---