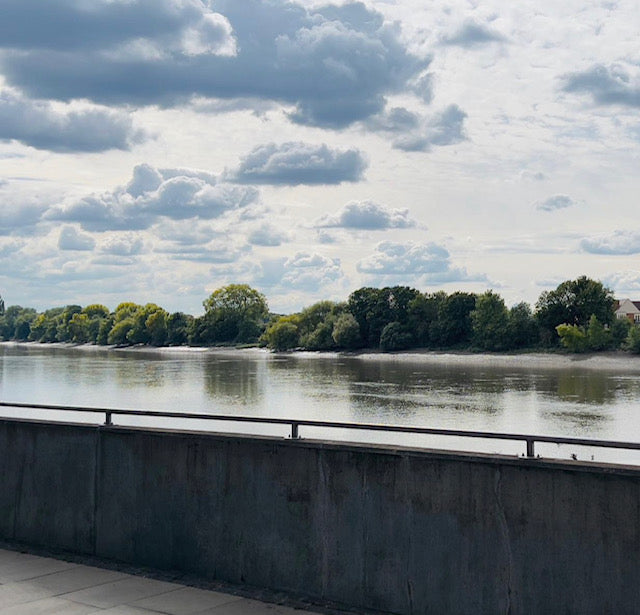 Autumn Dolci
Thames Wharf October 2022.   Photo Matthew Donaldson
The River Cafe desserts follow the seasons. 
Now in October, we are churning Fragola grapes grown in Nothern Italy for sorbet, and there are ripe Williams pears in our classic frangipane Almond Tart.
And as chocolate is in season all year round, we have two autumnal options: our Chocolate and Amaretto Cake, and Walnut and Chocolate Cantucci.

Fragola Grape Sorbet
Uva Fragola, or strawberry grapes, are grown in the north of Italy and are used to make 'Fragolino' wines. 
At The River Cafe we simply blend the grapes with lemon juice and sugar, then leave them to macerate overnight before churning the strained juice the next day. 

Pear and Almond Tart 
One of our most famous River Cafe desserts. The tart is cooked with halves of Williams pears in frangipane made of ground blanched almonds, Italian butter and sugar.

Chocolate Walnut & Amaretto Cake
Fresh walnuts have arrived, and are coarsely chopped through this cake. It is rich with Amaretto and topped with dark chocolate

Lemon, Almond and Polenta Cake

Walnut & Chocolate Cantucci
A winter version of our classic Cantucci. Made with walnuts, espresso and chocolate.

Saffron Mezzalune
Golden half-moon biscuits with saffron and almonds.

---