Bank Holiday and Barbecues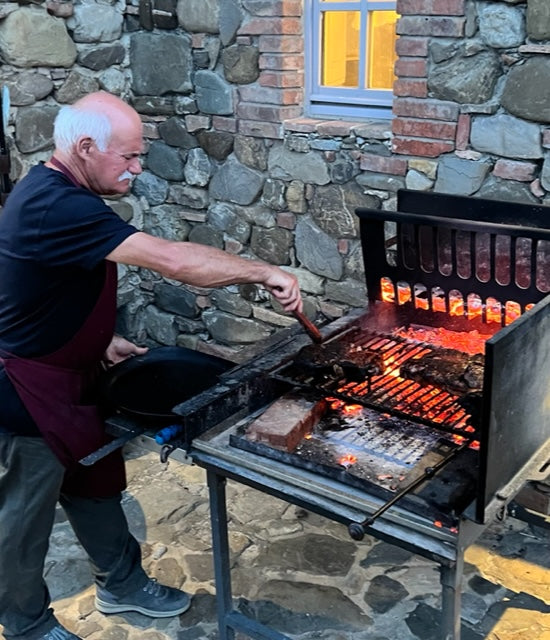 Bank Holiday and Barbecues

Luigi Rombolini 2022

On summer nights in Tuscany the grill is lit for cooking fish, meat and vegetables.

Everything tastes better when cooked outside.

This last long weekend in August, Shop The River Cafe will prepare a barbecue for you.

Our BBQ Box Set offers the choice of either Ribeye steak or line-caught Sea Bass, with potatoes 'Al forno', Datterini tomatoes and Italian spinach. For dessert, our Strawberry and Almond Tart and Siennese Riccarelli biscuits.

Have a wonderful Bank Holiday.

For Nationwide - order by 12pm Thursday to arrive by Saturday.

For London - order by 12pm Friday to arrive by Saturday.

For orders over £200, shipping is on us. Use code FREESHIP200 at checkout.


Datterini Tomatoes


Sea Bass Fillet


Braised Italian Spinach


Ribeye Steak with fresh Horseradish 


Potatoes 'al forno' 

Strawberry and Almond Tart
Ricciarelli


Portable Grill Set
We're offering 25% off the grill using code BBQ25 at checkout.


Josh Berger, Ernesto Bartolini, Ruth Rogers. 


---