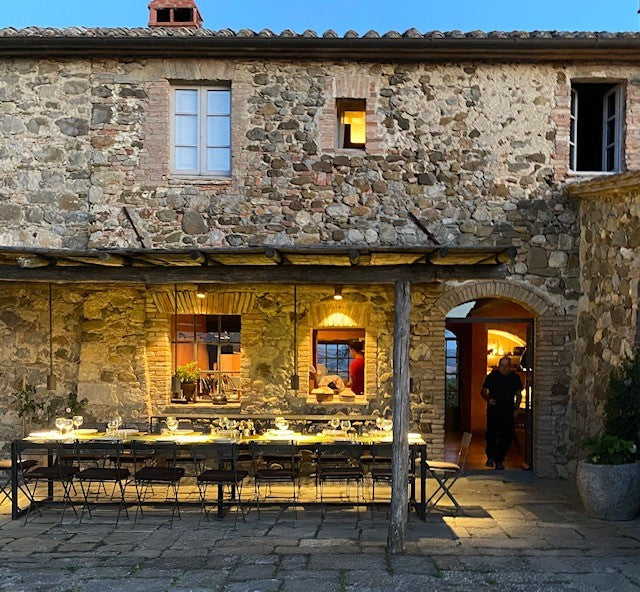 BBQ Box Set for 4
here are few cuts of beef as magnificent as the Tuscan Bistecca Fiorentina, and no better or more engaging way to cook them than on an outside barbecue.
The River Cafe will deliver to you a two-inch-thick T-bone that serves four, with the tender fillet on one side of the bone and marbled strip on the other. You need only add a generous amount of sea salt. 
In the Box are fresh Borlotti beans with sage, garlic and olive oil; roasted datterini tomatoes from Sicily; and summer peas sott'olio with mint and garlic which you can serve at room temperature or gently warmed.
For dessert, there is a Lemon, Almond and Polenta Cake.
Summer is finally here and the nights are long and warm.
Light the barbecue.
Longhorn Beef Fiorentina with Fresh Horseradish and Salsa Verde

Summer Peas Sott'olio

Fresh Borlotti Beans

Wood-roasted Datterini Tomatoes

Lemon, Almond and Polenta Cake 

Forge de Laguiole Steak Knives

---