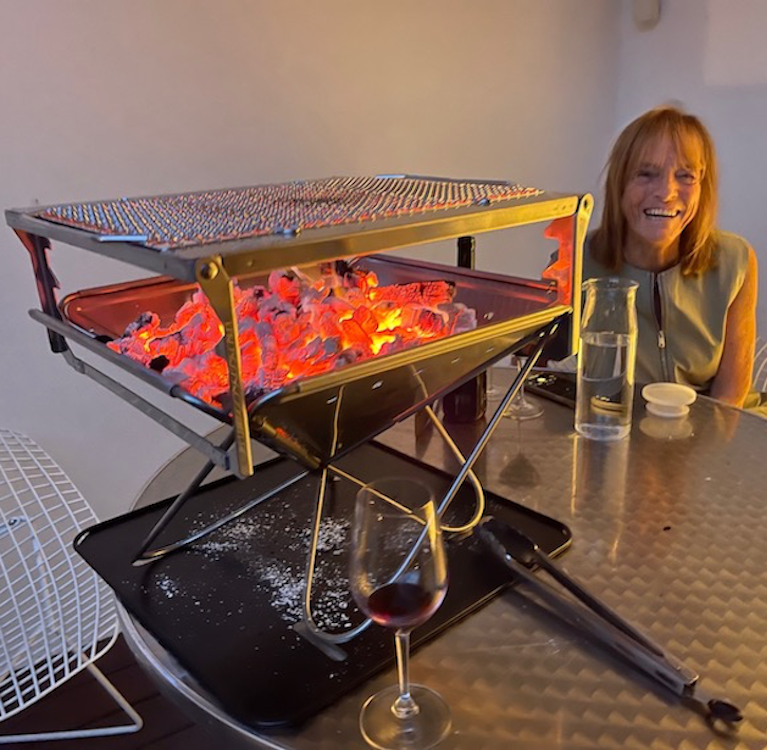 Beef Grill
As days become shorter, we say goodbye to summer and welcome autumn, but that does not mean we have to pack up the grill when there is a chill in the air and the sky is dark.
We cooked thick rib eye steaks Sunday night on our stainless steel Snow Peak Grill. The meat had a smoky flavour that comes only with grilling over coals and wood.
Braised spinach, grilled peppers, and red chillis, are all available in Shop The River Cafe.
Hello autumn.   
What makes a rib eye special is the marbled fat running through the meat which melts into the cooked steak, giving a moist and tender texture. 
Char-grilled, peeled and then marinated with Chianti vinegar, wild oregano and extra virgin olive oil.
These peppers are charred, peeled and then marinated with Volpaia red wine vinegar, marjoram, garlic and extra virgin olive oil.
The beechwood carving board by David Mellor anchors your meat and collects the juices. 
David Mellor Steak Knives
We use these 'London' steak knives in The River Cafe.
---