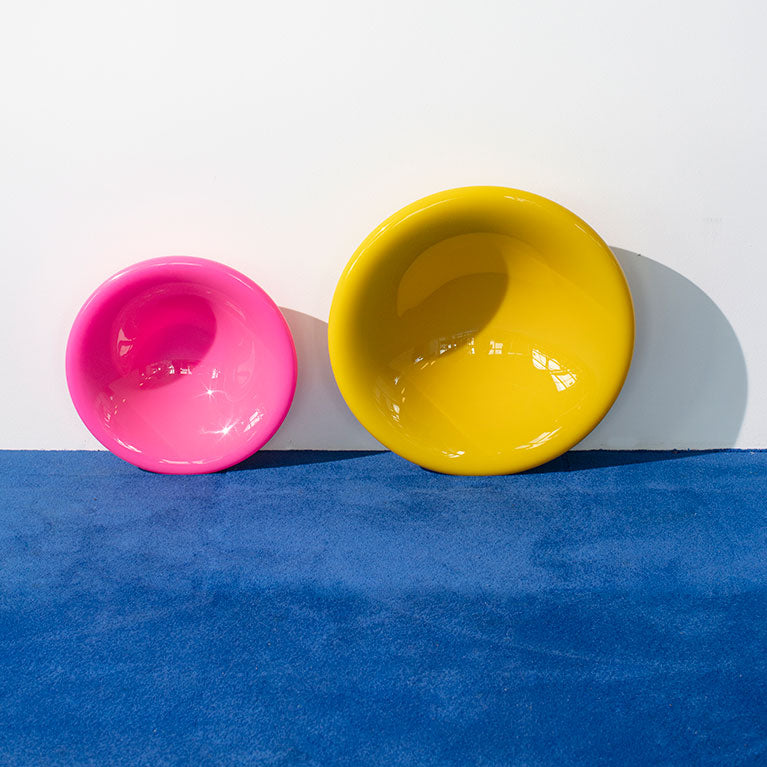 Bowled Over
River Cafe 30 Cookbook designed by Michael Nash Associates 

In The River Cafe the wood-oven is vivid pink, the reception desk sunshine yellow and the carpet sea blue. We love colour—the brighter, the better.
It is a privilege for us to be working with Vincent de Rijk and RiRa Objects, who, inspired by our colours, have created these extraordinary limited edition 'Liquidishes.'
They are beautiful, in detail and design, optimistic, and they make us happy—just what we need right now.
Bowled over, indeed.
Photos by Matthew Donaldson.
In his Rotterdam studio Vincent de Rijk makes these bowls—colouring, pouring, moulding, polishing. Each one is individually engraved with The River Cafe on the base.
RiRa Liquiddish Bowl in Yellow  42cm Ø
RiRa Liquiddish Bowl in Pink  32cm Ø
Together.
Visit Shop The River Cafe to place your order.
---