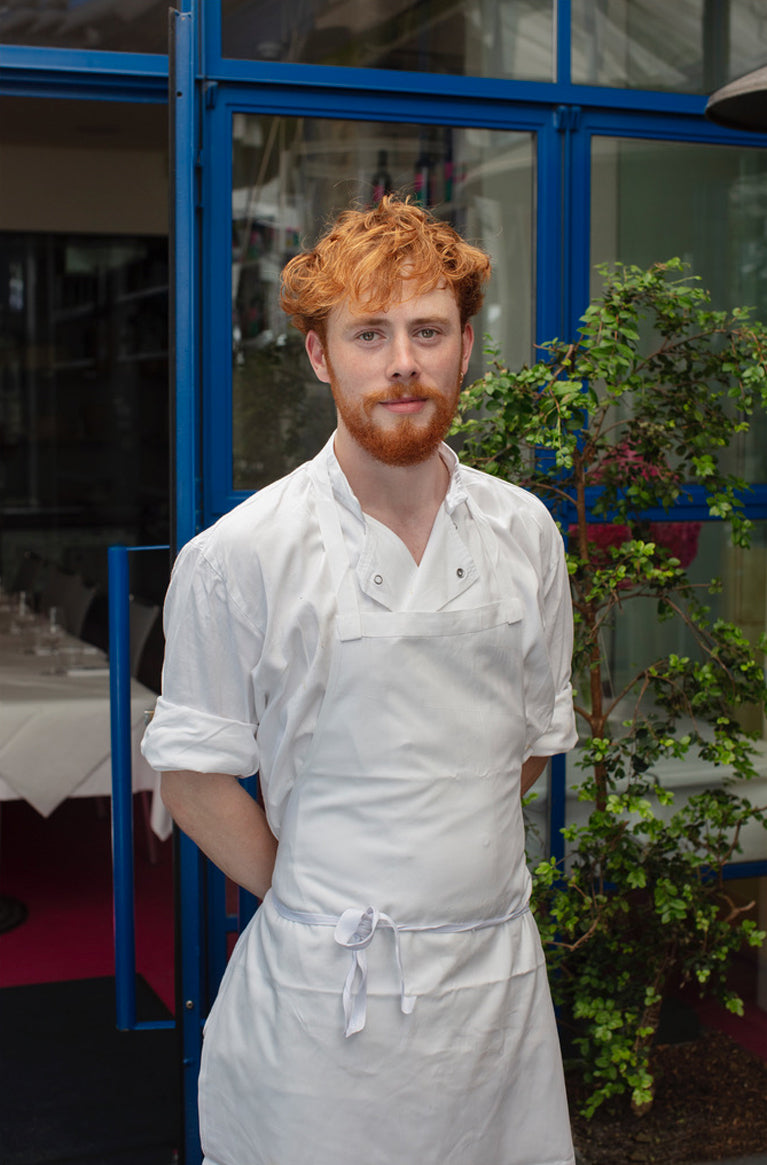 Chefs' Choices
Pete Cox     photo Matthew Donaldson 
Pete Cox has been working at The River Cafe for two years.
He says it was trips to Bologna, as a child, eating "real ice cream" in the sun, that taught him the joy food can bring. He is the latest in our series of chefs discussing their favourite dishes from Shop The River Cafe.

"When summer ends, it marks the return of more earthy, warming flavours. I'm always astounded this time of year by the incredible quality of the Delica and Violina pumpkins. I love making our classic, thick pumpkin soup with farro. 

For my ideal meal, I'd follow the soup with monkfish roasted slowly. Monkfish is such an interesting fish, almost lobster-esque and one that chefs love to cook, as it can take being put together with strong flavours such as pancetta, which keeps it moist. 

The combination of pumpkin, monkfish, pancetta, and cime di rapa is, like the season we are in, warm, colourful - and delicious.
Pumpkin, Chestnut and Farro Soup 
The chestnuts are wood-roasted and peeled then simmered together with Violino pumpkin, onion, bay and chilli in chicken stock.
The farro, a whole grain, is cooked and stirred through towards the end, to thicken the soup.
Monkfish wrapped in Pancetta
We will prepare this for you and send with simple cooking instructions.
Cime di Rapa
Cime di Rapa is a green vegetable with a sweet and earthy flavour. We braise the leaves gently in extra virgin olive oil with chilli flakes and fennel seeds.
Lemon, Almond and Polenta cake
This cake is kept moist by freshly ground blanched almonds and lemon juice.
Today, on the sixth episode of River Cafe Table 4, Emily Blunt gives Ruthie the recipe for the roast chicken she cooked leading to a proposal of marriage, reveals why her best-loved pasta is cacio e pepe, and endearingly explains why she ran to Burger King before acting with Dame Judi Dench.
---