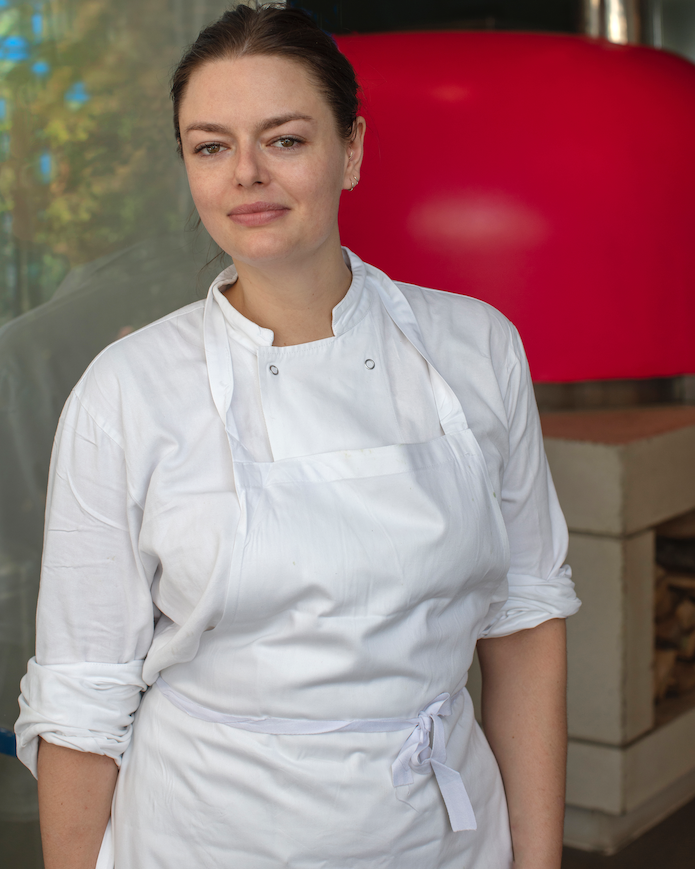 Chef's Choices
Daisy Cecil    Matthew Donaldson 2021  
Our series of River Cafe chefs and their favourite recipes continues this week with Daisy Cecil, who has been with the restaurant for four years.
"Cooking, hosting and looking after people makes me so happy. One dinner, in particular, has always stood out for me. Going on a family holiday to Venice one year, we were invited to a garden party. On the table was a huge piece of perfectly ripe Gorgonzola Dolce and meltingly soft, slow-cooked veal with summer salads and delicious bread. I loved the generosity and simplicity of Italian food. Not fussy and the utmost care was taken with the ingredients to have them at their best. Afterwards we danced under the trees.
For a winter lunch to brighten February, I have taken a similar approach. I've chosen the creamy winter robiola salad; fresh but naughty. The rabbit pasta sauce is my new excitement; it's light, but has a sophisticated richness to it. And for pudding, I would love the anise and lemon biscotti dipped in ice cream. A crumbly tart goodness!"
Walnut Salad

Rabbit Sauce

Anise & Lemon Biscotti

Selection of Ice Creams

The Riverside studios theatre is just down the river from The River Cafe.
Ava; The Secret Conversations directed by Gaby Dellal with Elizabeth McGovern is playing there until 16th April. 
Gaby is a close friend of ours and to celebrate this brilliant production, we are offering you an aperitif and bruschetta should you come by before or after you see the play.
---