Chef's Choices: Danny Bohan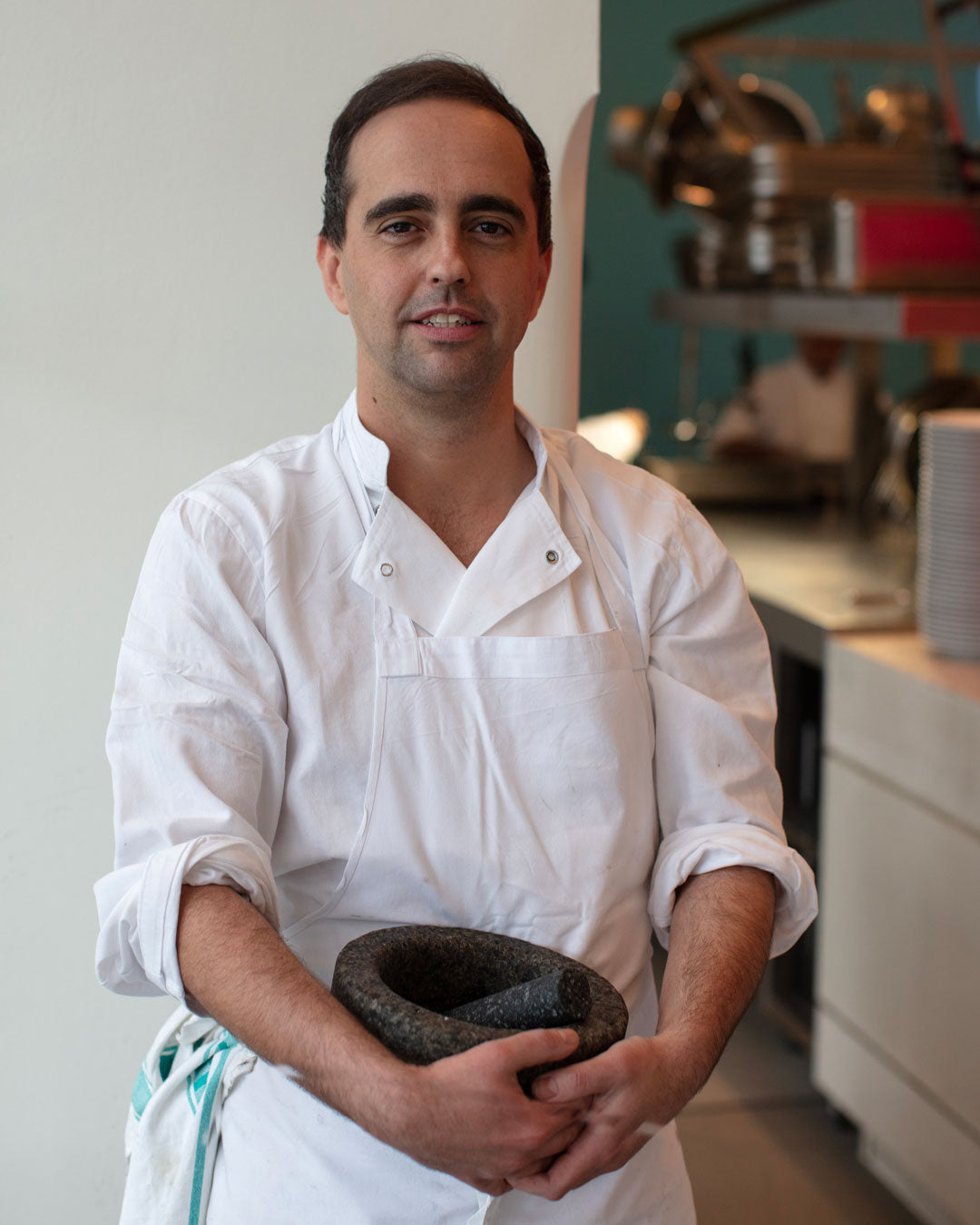 Chef's Choices: Danny Bohan
Danny Bohan, Head Chef of The River Cafe, arrived in 2005, drawn by its founders, Rose Gray and Ruthie Rogers. "Rose was so inspiring and, to be honest, slightly terrifying—in a good way, you wanted her to acknowledge you".
He quickly learned that they did things differently from the restaurants where he began his career. "From the front of house to pot wash, we're all involved — waiters prepping the vegetables, pot washers cleaning the fish. At the end of the day, everyone understands what makes these ingredients so special."
Danny's choices from Shop the River Cafe begin with Salted Anchovy and Rosemary Sauce. The anchovies and rosemary are chopped finely, marinated in lemon juice. He spoons the sauce over Roasted Tranche of Turbot which has been seared over high heat until it is caramelised and golden brown.
Braised Cime di Rapa is his favourite vegetable of winter. He had never tasted it before coming to The River Cafe. "You have to remember, 20 years ago you couldn't find cime di rapa in London." He blanches it in salted water with garlic and fennel seeds and tosses it with olive oil.
For dessert, Pressed Chocolate Cake. "It's made like a soufflé, but when it comes out of the oven, we weight it down and it becomes dense and fudgey, like a brownie. It's quite a decadent dessert to end a meal."
Anchovy and Rosemary, Aioli, Salsa Verde, Red Chilli and Horseradish Sauces

Turbot Tranche

Braised Cime di Rapa


Pressed Chocolate Cake

---