Chef's Choices: Riccardo Giangreco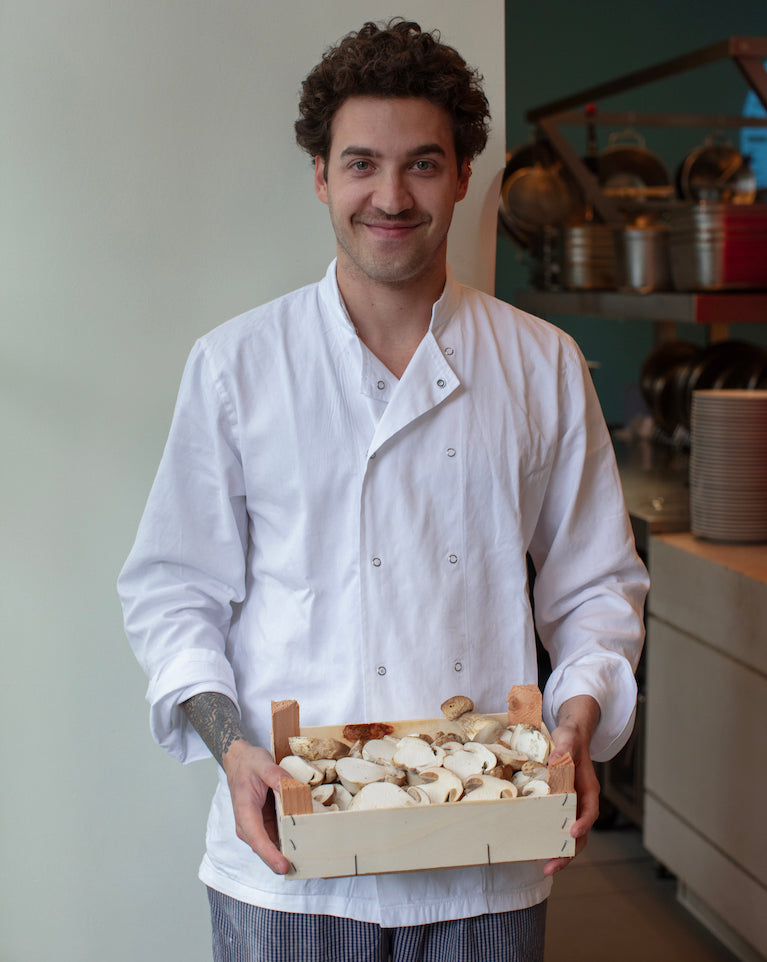 Chef's Choices: Riccardo Giangreco
Riccardo Giangreco Photography: Matthew Donaldson
Riccardo Giangreco says that working at The River Cafe feels like coming home—and to him, home is Italy. 

Ricci's father is from Naples, his mother from Rome. Growing up, his summers were spent in Southern Italy. 
'My Nonna in Naples was my inspiration. I would be with her all day in the kitchen as she cooked. Her attention to detail and the passion she applied so we could eat well as a family was inspiring.'
Now, as a chef at The River Cafe, he recognises the parallels. 'We get the best produce, everything from Italy. Just smelling the boxes of ripe tomatoes, aubergines and, this time of year, fresh Porcini, make me nostalgic.'
At The River Cafe, Riccardo cooks Porcini with olive oil, garlic, thyme and butter for fresh tagliolini and risottos.
At home, he uses dried Porcini to make stock for risotto. 'My sister is vegetarian,' he says, 'and Porcini are great because they are so rich yet so delicate.'
For dessert, Ricci loves The River Cafe Lemon Tart. 'We have such beautiful lemons in Napoli, and this tart has the same rich concentration of citrus flavour I remember from my childhood.'
Like so many dishes at the restaurant, for Riccardo, it's a taste of home. 
Yali x River Cafe Incalmo Serving Plate
No longer want to receive these emails? 
Unsubscribe
.
The River Cafe Rainville Road London, London W6 9HA
---