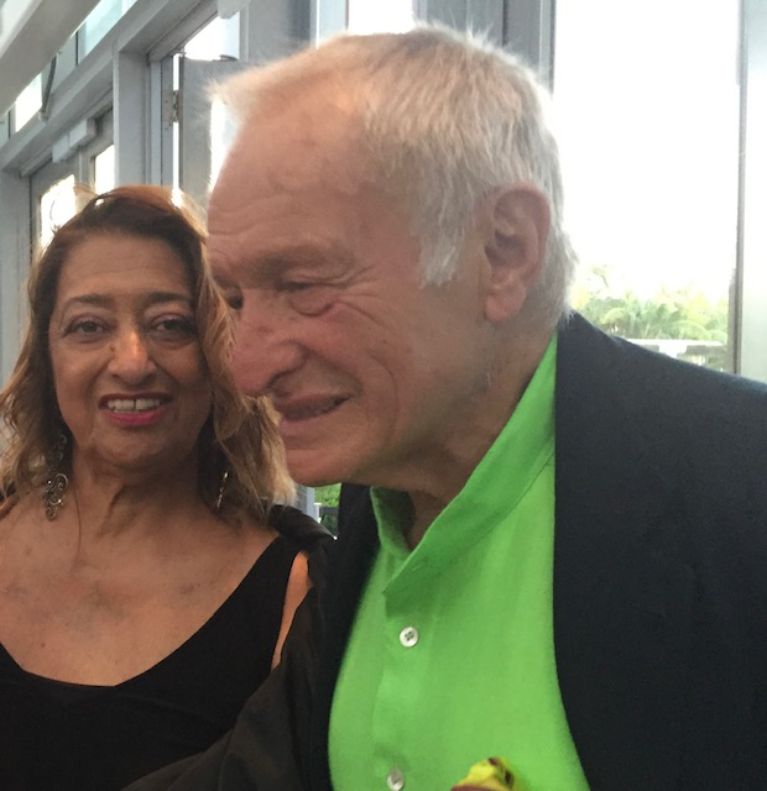 Designed by Architects
Zaha Hadid and Richard Rogers  Miami 2015
Since The River Cafe opened in 1987, designed by Richard Rogers as part of the Thames Wharf community, beautiful design has been essential to us, influencing everything we do —our sea blue carpet, bright pink wood-burning oven, Renzo Piano's industrial lighting, the seamless glass wall by Stephen Spence.
Creating our Shop, we choose objects by the architects who have inspired us and are close friends. 
Zaha Hadid's stunning Crevasse Vase, Lord Norman Foster's stainless steel tea service, John Pawson's hemisphere bowl, and David Chipperfield's re-design of Alessi's timeless Moka Express coffee maker, unique books by Elena Foster of Ivory Press .
All these and more—neon coloured stainless steel knives, fine china espresso cups, glass vases can be purchased in our Shop next door to the restaurant, or of course, online at Shop the River Cafe.
Beautiful design makes life better.


Crevasse Vase by Zaha Hadid
Designed to stand as a pair, presenting a single block diagonally scored to leave two warped surfaces mirroring each other, or alone as a distinct object.
Forge de Laguiole neon steak knives
Designed by the contemporary architect and designer Jean-Michel Wilmotte for the traditional knife producers Forge de Laguiole, founded in 1828. Each knife is handmade by one single craftsman from start to finish.

Iittala Aalto Vases
Design pioneer Alvar Aalto's asymmetrical waves have become an icon of Scandinavian interior design. Taking inspiration from the thousands of lakes in his native Finland, Aalto's waves combine function and sculpture.

The Making of a Gallery for Drawings at Château La Coste
This book tells the story of Richard Rogers' building for his friend Paddy McKillen. Written by Deyan Sudjic, designed by Michael Nash Associates, with photographs by Matthew Donaldson.

David Chipperfield x Alessi Coffee Maker
The Moka Express coffee maker is a classic created by Alfonso Bialetti in the 1930s. We love David Chipperfield's re-design for Alessi with its flat lid for warming cups, and an elegant grey handle.

John Pawson Bowl
This beautiful bowl, designed by architect John Pawson, is a perfect seamless hemisphere.

Norman Foster x Stelton Service
Lord Norman Foster, of Foster + Partners, has collaborated with classic Danish tableware makers, Stelton to create an understated tea service with excellent materials.

Flo Bedside Lamp
Designed by Foster + Partners in collaboration with specialist Italian lighting manufacturer, Lumina, the Flo bedside lamp features an adjustable aluminium frame, here in either a yellow or brushed nickel finish, and dimmable LED bulb.

David Mellor Set of Steak Knives
We use David Mellor's 'London' steak knives in The River Cafe. These are beautifully sculpted, with a silky matt finish.
Norman Foster and Richard Rogers

---