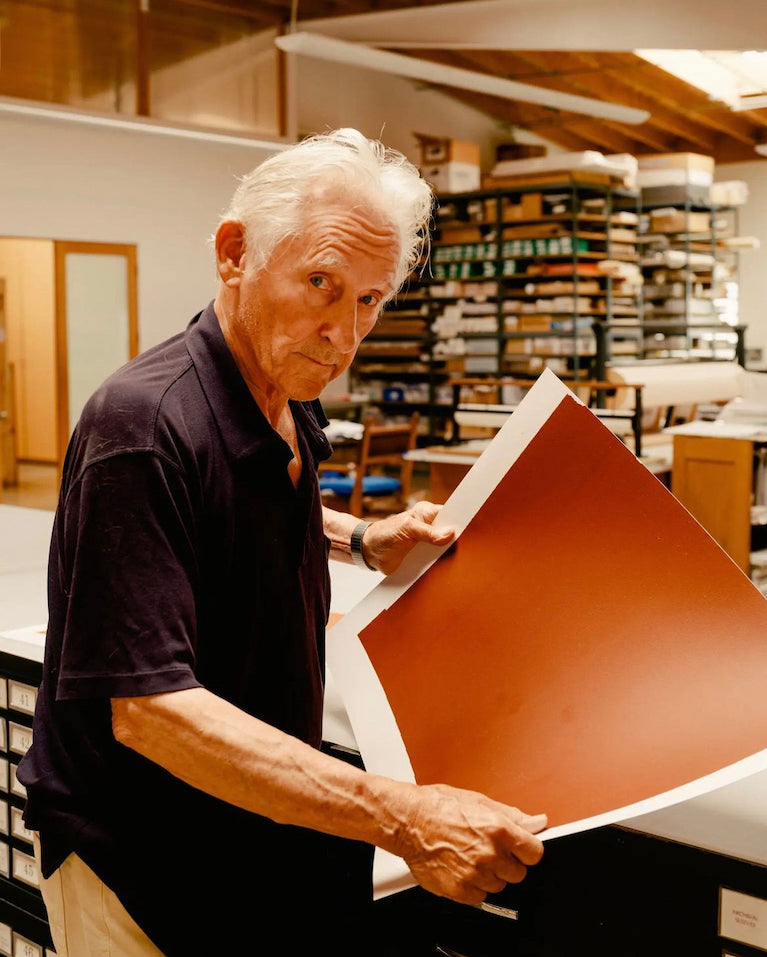 Desserts
Ed Ruscha with chocolate print 2023 Photo Daniel Dorsa
If you are in New York City this fall, run don't walk to the Ed Ruscha Retrospective at the Museum of Modern Art.
That's what we did.
To quote Jason Farago in 
The New York Times
, 'To call Now Then the show of the season is something of an understatement.' 
The 'Chocolate Room' is a conceptual space featuring works of art made from real chocolate.
For River Cafe 30 Ed Ruscha did a menu.
YUM.
Preparing a chocolate print 2023 Photo Sasha Arutyunova
Assembling Ed Ruscha's "Chocolate Room" 2023 Photo Sasha Arutyunova
Chocolate Walnut and Amaretto Cake
---