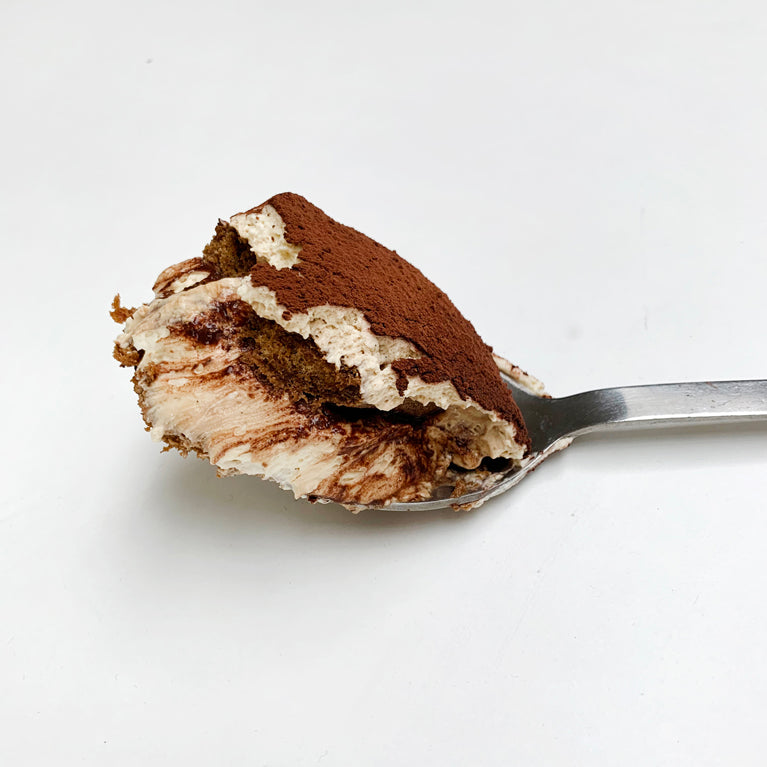 Dolci
If you've ever wondered how to make a tiramisu that is at once both light and airy as well as rich and creamy, talk to Anna Higham and Bella Tubbs, The River Cafe's head pastry chefs.
The dessert is on the menu almost every day, 
And for good reason. Lightly whipped double cream and high-quality mascarpone are blended together with an egg yolk–based custard.
The mixture is then layered atop Savoiardi biscuits that have been steeped in a mixture of Volcano espresso and Vecchia Romagna brandy - a 2:1 ratio. "It's boozy but balanced" says Anna.  "You definitely know the brandy is in there."
You can have the tiramisu or many other of the River Cafe's desserts, delivered to your door tomorrow - just order from Shop The River Cafe.
Light and airy, rich and creamy.
Sweet.
Fregolotta
The Venetian word 'fregole', translates as crumbs. It is a gesture of good luck to break this large crumbly cake of almonds, polenta and butter by dropping it onto the table after dinner.
Ice Cream 
All River Cafe ice creams are made in our pastry kitchen with a base of whole milk, double cream, organic egg yolks and caster sugar.
Digestivo Gift Set 
This set includes Grappa bottled exclusively for The River Cafe and Anise & Lemon Biscotti, baked in The River Cafe pastry kitchen.
Walnut and Chocolate Cantucci
A winter version of our classic Cantucci. Made with walnuts, espresso and chocolate.
Photography by Matthew Donaldson

Visit
Shop The River Cafe 
to place your order and receive 15% off your first purchase with the code 'WELCOME15'.
---