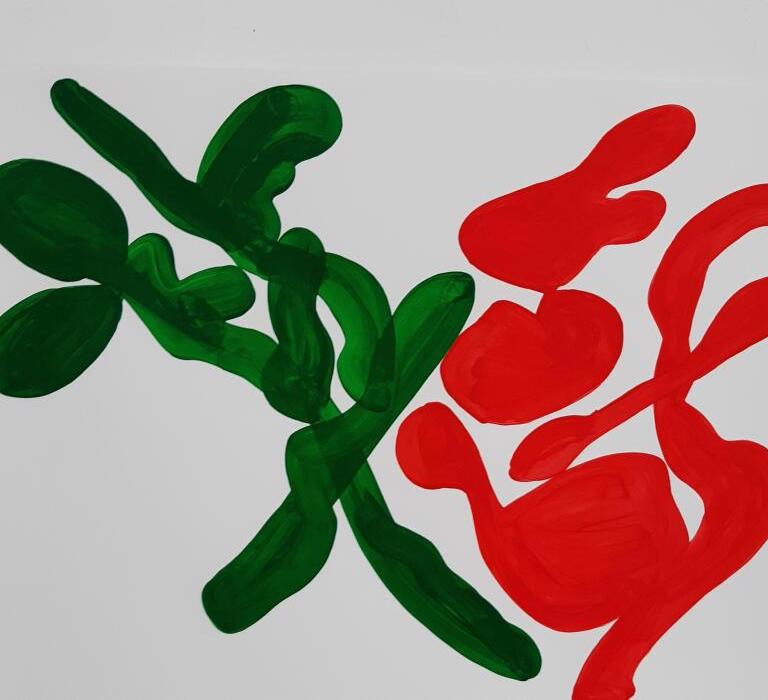 Easter at Home
Susan Elias 2021
Easter is an important holiday in Italy celebrated with family around the table. The traditional menu is centred around spring lamb, sometimes a whole baked fish (we offer both options in our Easter Box Set), and the season's best green vegetables - artichokes and asparagus.
The classic dove-shaped Colomba bread, studded with hazelnuts and almonds and candied citrus peel is made for Easter, delicious with a glass of Vin Santo or with a cappuccino for breakfast.
For dessert a Torta della Nonna, "grandmother's tart," crisp short-crust pastry filled with lemon-flavoured vanilla cream.
Easter is not Easter without chocolate eggs - we include dark and milk-chocolate gianduja eggs from our favourite Tuscan chocolatier, La Molina. 
If you would like a bottle of wine to have with the trio of cheeses in the box set, we recommend a Uvaggio, Proprietà 2017.
The print by Susan Elias is available on Shop the River Cafe, for more information, call 0207 386 4280.
Colomba and Vin Santo
This traditional dove-shaped Italian Easter Bread is made with candied peel, hazelnuts and almonds, and we have paired it with a bottle of Vin Santo. 
Asparagus with Anchovy Butter 
A bunch of green asparagus to blanch at home, with Cantabrian anchovy butter to melt on top.

Leg of Lamb
A whole or half leg of lamb, marinated in lemon, garlic and rosemary. 

Sea Bass
Line-caught fresh wild Sea Bass from Poole, Dorset, slashed and stuffed with herbs.

Vignole
A Roman vegetable stew that celebrates the spring when peas, artichokes and broad beans are all in season; topped with Prosciutto.

Potatoes al Forno
We have prepared this dish of potatoes, garlic and herbs for you, ready to simply reheat.

Cheese Selection with Mostarda
A trio of Blu di Bufala, Asiago and Pecorino Semi Stagionato, served with Mostarda di Pere.

Torta della Nonna
"Grandmother's tart" in Italian. Every restaurant in Italy has a version of this famous dessert. Ours is flavoured with Amalfi lemon and vanilla from Papua New Guinea and topped with pine nuts.

La Molina Little Eggs
From our favourite Tuscan chocolatiers La Molina, 16 dark and milk chocolate gianduja eggs. 

---