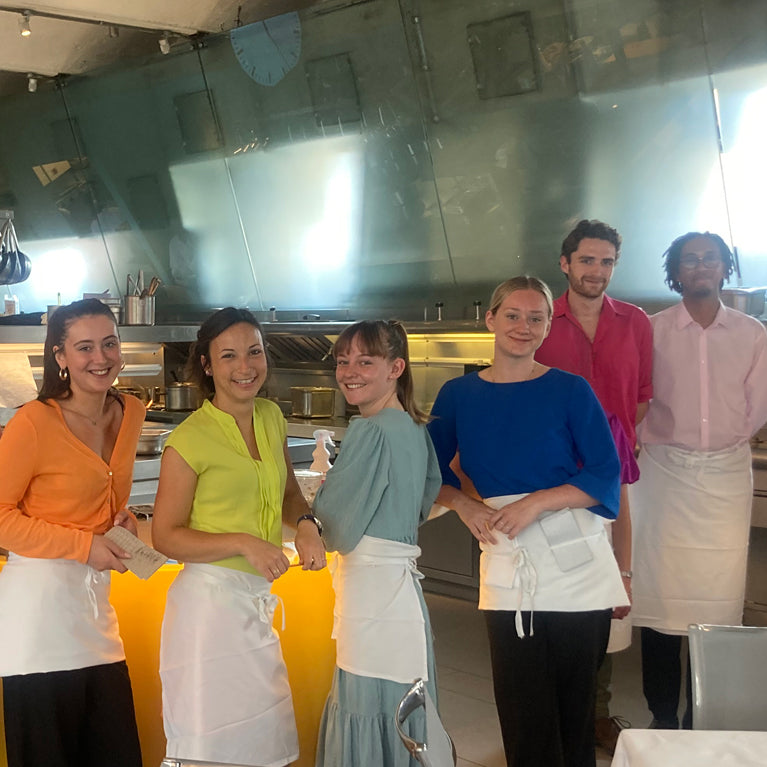 Host at Home
All of us at The River Café love celebrations — birthdays, anniversaries, or simply gathering people together for a great meal.
With this in mind, we have created Host at Home, a bespoke service bringing The River Café food to you. 
Below is a sample menu which can be tailored to you and your guests. Any dishes from the Shop the River Cafe are available individually.
Cocktails will arrive ready to be poured, various dishes ready to effortlessly put in the oven.
Simply reply to this email with the date, the number of people, and we'll respond to discuss the details
info@shoptherivercafe.co.uk or 020 7386 4280.
We love celebrations. 
Mixed Salumi
Trofie with Pesto Genovese

Beef Fillet Wrapped in Coppa

Potatoes 'al Forno' 

Roasted Yellow Peppers with Oregano

Fresh Borlotti Beans

Datterini Tomatoes

Chocolate Nemesis

Walnut and Chocolate Cantucci

Ricciarelli

Saffron Mezzalune

---