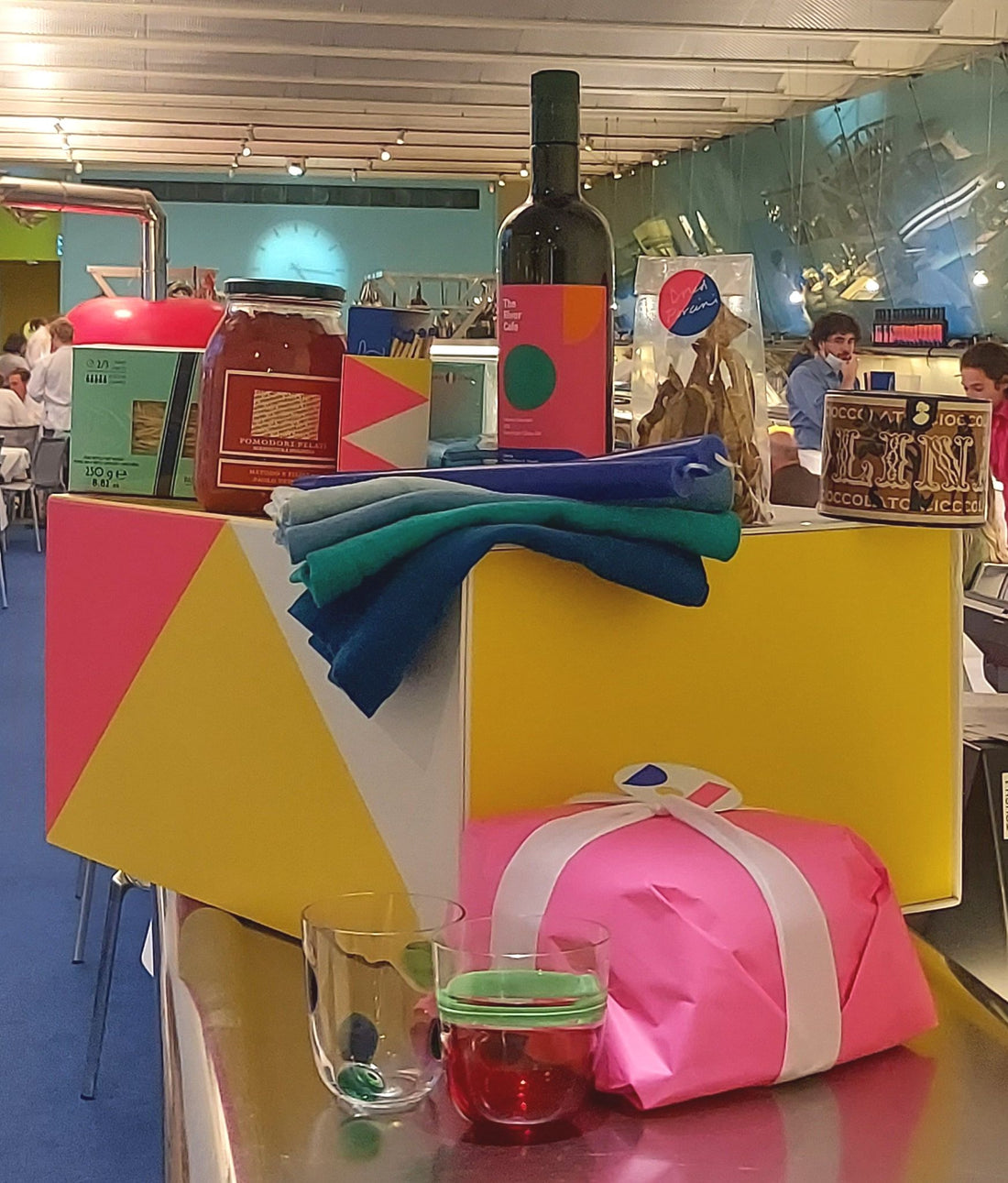 International Gift Boxes
Do you ever wish you could send a gift to friends, family, clients (or to yourself) far away - Los Angeles, Sydney, Toronto, Singapore - without having to worry about shipping, packing and all those overwhelming tasks?
This is to introduce

 
The River Cafe's International Gift Box

,
 specially curated and constructed for overseas delivery.
The beautiful box Is full of Italian ingredients, cakes, chocolates, and our favourite design objects from 
Shop The River Cafe
.


Delivery of the boxes begins November 30th. 
You can select your arrival date.
For EU countries, contact us directly for advice on availability, shipping, duties and tax.
Order these gift boxes from 
Shop The River Cafe
 or call us on 0207 386 4280.
We are here to help you with international deliveries, corporate gifting, personalised messages and more. 
Grazie mille.
Panettone, La Molina Chocolate Gianduja Cake, Espresso Ground Coffee, Chocolate Dragees
True Grace Dining Candles, Carlo Moretti Glasses, Designers Guild Linen Napkins
Carlo Moretti Venetian Glasses
Each gift box has two of these beautiful Carlo Moretti glasses, each one is unique.
The Making of a Gallery for Drawings at Château La Coste
This book tells the story of Richard Rogers' gallery for his friend Paddy McKillen at Chateau la Coste.
The International Gift Box
Susan Elias is an American artist living in Berlin. She also happens to be the sister of Ruthie Rogers. Do visit her show at 
Maison Bertaux
. Her work is exceptional.
---