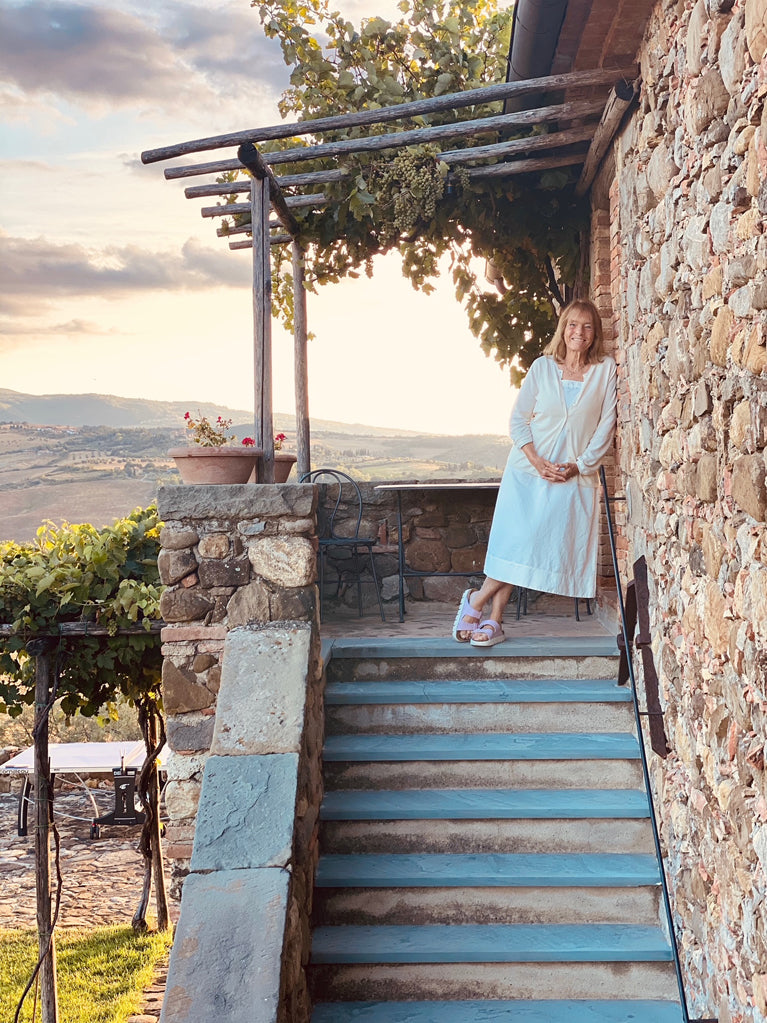 Letter From Tuscany
Ruthie Rogers   Val d'Orcia   Photo Roo Rogers
For the next few weeks, our newsletter will be written in Italy—about shopping in local markets, eating in our favourite restaurants, and cooking in home kitchens, using ingredients, food and wines that you can order from Shop The River Cafe. 

The dishes below are as Tuscan as can be—a summer bread soup, beefsteak Fiorentina, potatoes al forno, green beans from the garden and, to finish, cantucci biscuits with the traditional sweet Vin Santo. Have this at home and Italy will come to you.
Buon Appetito.
Chilled Cucumber, Tomato & Tuscan Bread Soup
A refreshing summer soup. Served cold, it is the best start to a meal during the hottest days of the year.
Bistecca Fiorentina
This thick-cut T-bone is the classic cut of Tuscany. In The River Cafe we do nothing more than season the meat with black pepper and sea salt. It is crucial that you let the meat 'rest' before serving. Drizzle with extra virgin olive oil.
Green Beans 'in Umido'
Potatoes 'al forno'
River Cafe Cantucci
The most elegant way to end a Tuscan dinner—a plate of Cantucci with a bottle of Vin Santo.
Vin Santo del Chianti Classico, Fèlsina 2008
The traditional dessert wine of Tuscany. The grapes are dried for 5 months after harvest, followed by ageing in small barrels for up to 7 years.
Photo Giuglio Michelucci
Photography by Matthew Donaldson

Visit Shop The River Cafe to place your order.
---