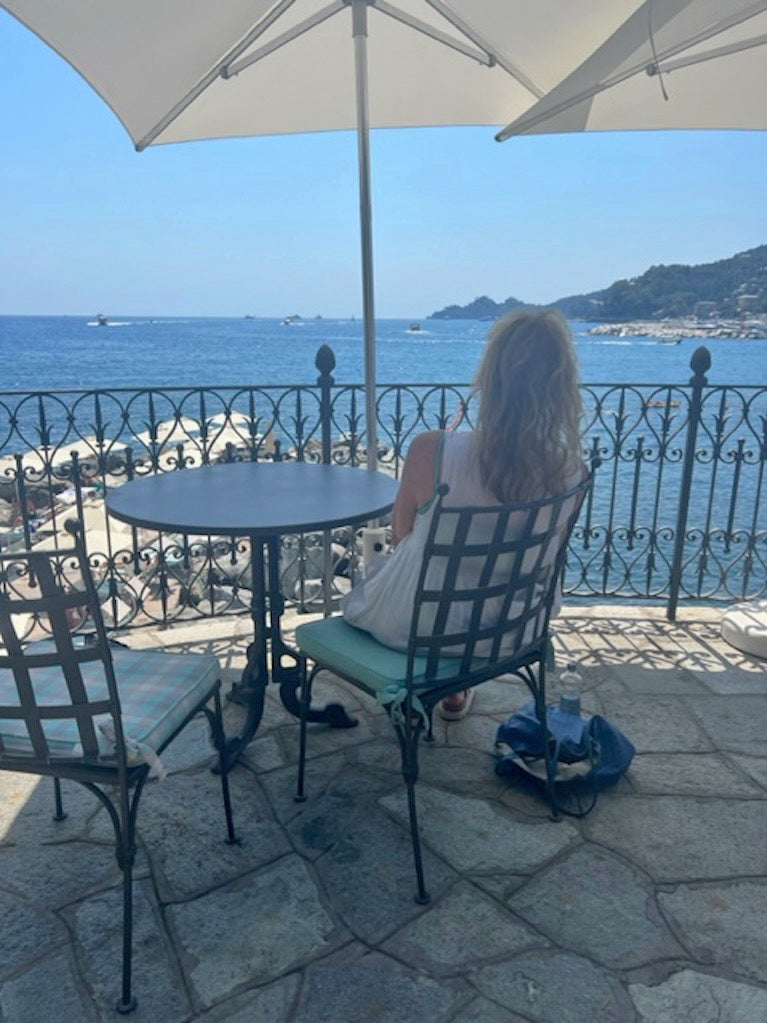 Liguria
Ruthie Rogers, Santa Margherita Photo Roo Rogers
We have left Pienza with its big Tuscan skies, rolling hills and farmland, and arrived in Santa Margherita on the Ligurian coast—a bustling Mediterranean town of pastel buildings, sailboats in the harbour and a gelateria on every corner. 
Only 200 miles apart, the food is remarkably different. In Liguria the Pastas, Minestrones and Gnocchis are bright with fresh green pesto, made with local olive oil and the peppery leaves of Genovese basil, grown on the hills leading down to the sea. 
Town to town, family to family, region to region—this is our Italy.
Lasagnette al Pesto, Ristorante Da Laura in San Fruttuoso
Casa Bartolini, Roccamare, Ernesto Rogers 1958
---