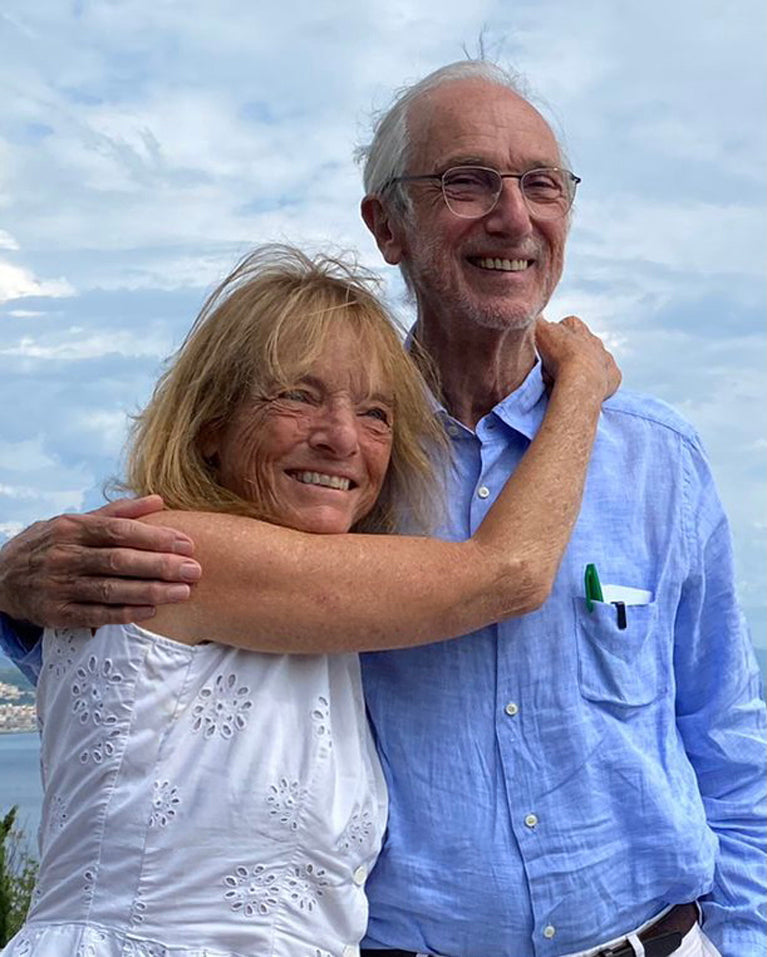 Lunch In Genoa
Ruthie Rogers and Renzo Piano   Photo Millie Piano
After a year of separation, a beautiful afternoon with Renzo and Millie Piano in their home and studio high on the hills of Genoa overlooking the Mediterranean.

Over a long delicious lunch of zuppa di verdura, vitello tonnato, roasted Piemontese red and yellow peppers and, to finish, baci di dama, we spoke about life, friendship, architecture, family and memories.

A beautiful afternoon indeed.
Roman Zucchini Soup
With zucchini flowers, herbs, parmesan and a dash of cream.
Vitello Tonnato
We will send you the finely sliced roast veal, tuna mayonnaise, capers and anchovies. Just add a sprinkle of fresh herbs—parsley, marjoram or oregano—and a wedge of lemon.
Piedmontese Stuffed Peppers
Slowly roasted with Datterini tomatoes, capers, olives and basil.
Baci di Dama
Piemontese hazelnut and dark chocolate biscuits.
Ruthie Rogers and Renzo Piano   Fondazione Renzo Piano   Photo Shunji Ishida 
Photography by Matthew Donaldson

Visit Shop The River Cafe to place your order.
---