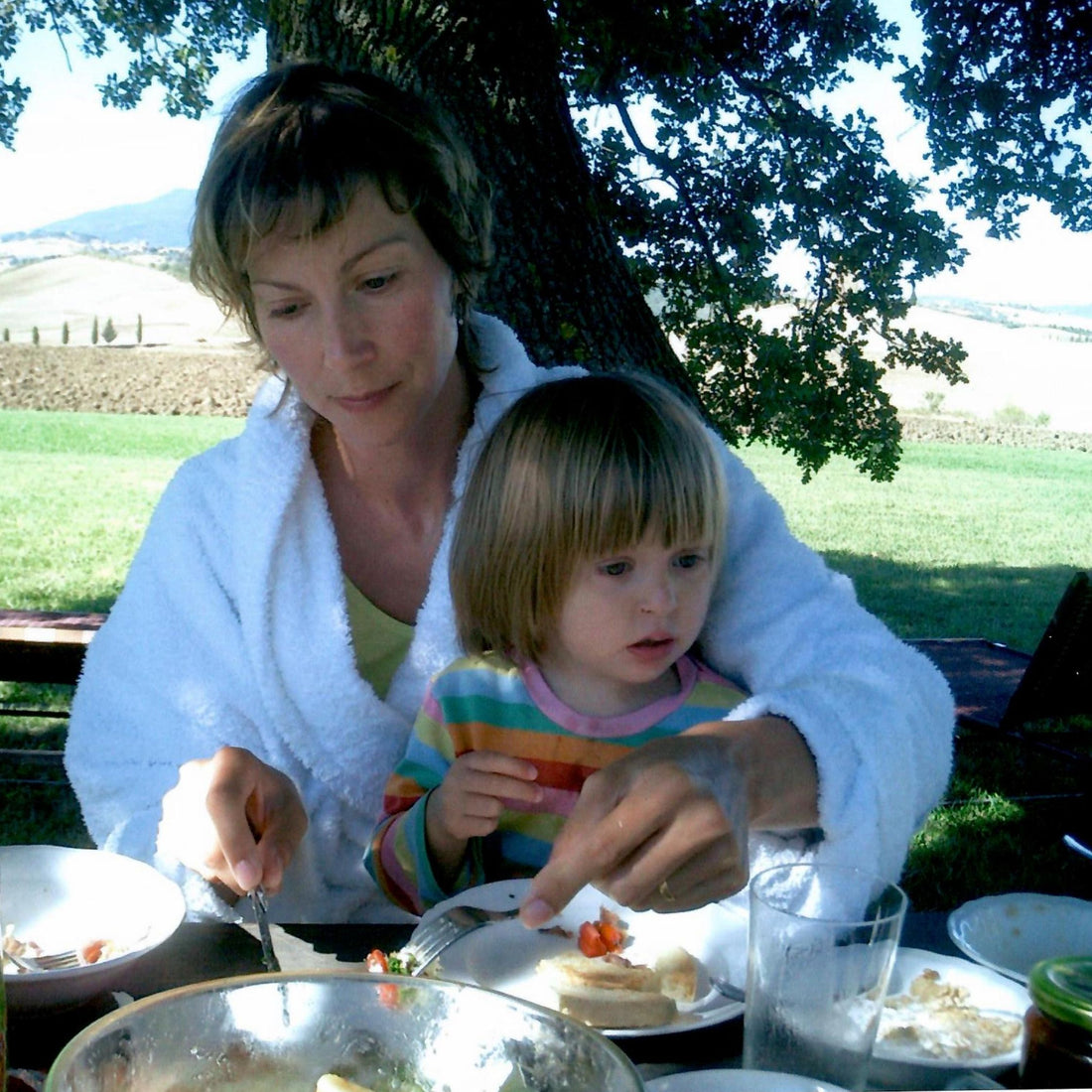 Mother's Day Box Set

Lucy Musgrave and Rita Rogers

If you're thinking about a present for Mother's Day on the 19th March, it might be just spending time together—over a lunch or dinner cooked by The River Cafe Chefs.

Our Mother's Day Box Set serves four, with the food we are cooking now in the restaurant—Bufala Mozzarella with Agretti and Slow-Cooked Tomato, Focaccia, Spatchcocked Free-Range Chicken with Lemon and Thyme, Artichokes alla Romana, Tuscan Roast Potatoes, and for dessert, Almond and Polenta Cake.

Just place your order by Wednesday 15th for Nationwide delivery and by Friday 17th for delivery within London.
Agretti with Slow-cooked Tomato and Mozzarella 


Bernie Huang and Ruby Rogers

Foccacia
Baked in the River Cafe kitchen fresh everyday with extra virgin olive oil and sea salt.


Vashti Armit and Arlo Ellman


Spatchcocked Free Range Chicken with Lemon and Thyme
Marinated with lemon zest, oregano, thyme and black pepper.


Artichokes 'alla Romana'
Violetta artichokes from the Milan market, prepared by us and roasted in the Roman style with mint, parsley and white wine.


Sian Wyn Owen, Pearl and Allegra Vilhena


Tuscan Roast Potatoes
Roseval potatoes roasted simply in the wood oven with garlic and herbs.


Lemon, Almond and Polenta cake
Freshly ground blanched almonds lemon juice, and polenta. We include Caramelised Blood Oranges and Crème Fraîche.


Kadee Robbins and Lilly Ratibor

---