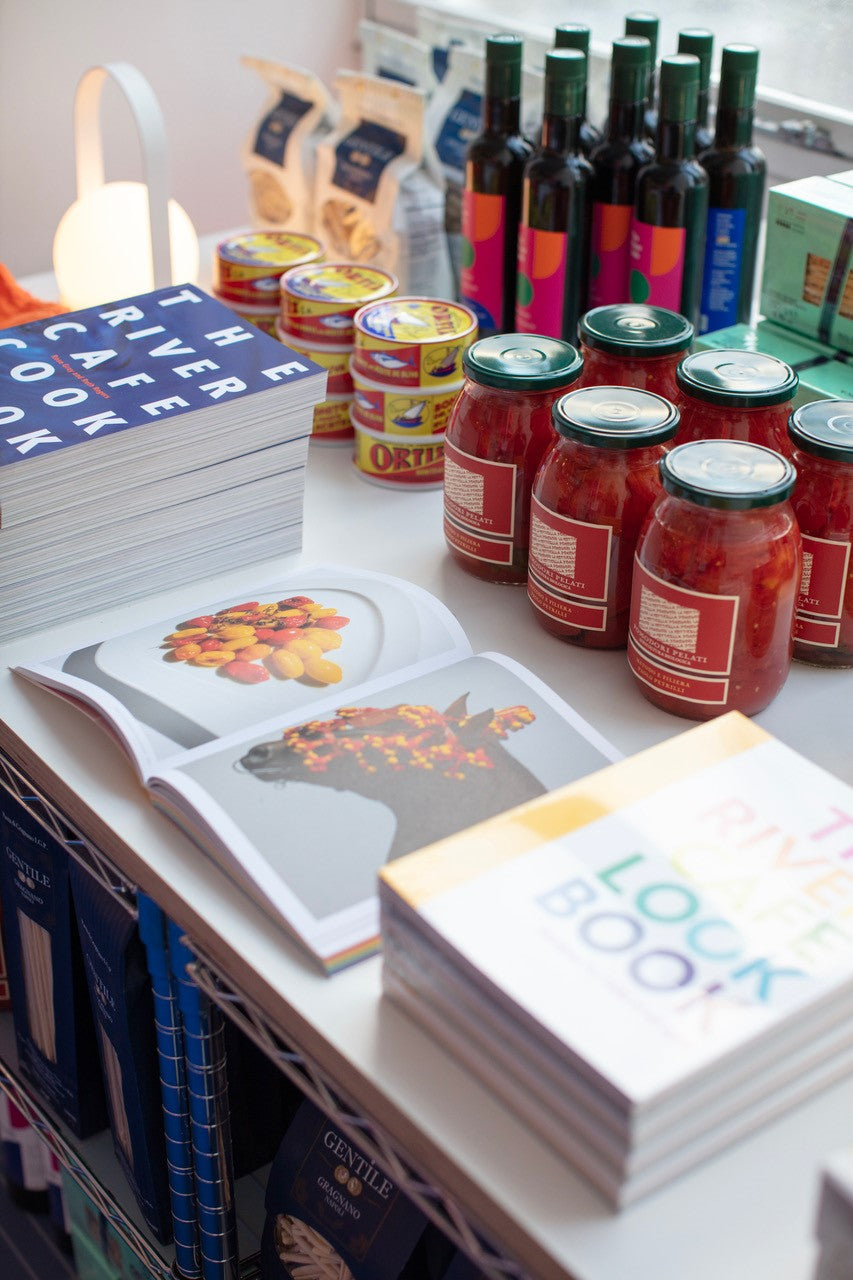 New and In-Season
For fresh food, cooked to order—the thick lentil-spinach soup and three pasta sauces below—Shop The River Cafe is online and ready to deliver.

And now we have an actual shop right next door to the restaurant, where you may purchase our olive oils, cookbooks, chocolates, and many of the kitchen utensils and homewares we use every day.

Either way, through our website or face to face, do come see us.
Lentil Spinach and Sorrel Soup. A subtle and comforting soup made with Castelluccio lentils.
Lemon rocket with Crème fraiche.
Amatriciana Sauce. A classic pasta of Rome; slow-cooked tomato, guanciale, rosemary and dried red chilli.
Veal Ragu. Veal loin, slow-cooked with Tuscan Pancetta, lemon peel, garlic, sage and Pieropan Soave.
Linen Tea Towels. By Designer's Guild
Photography by Matthew Donaldson
---