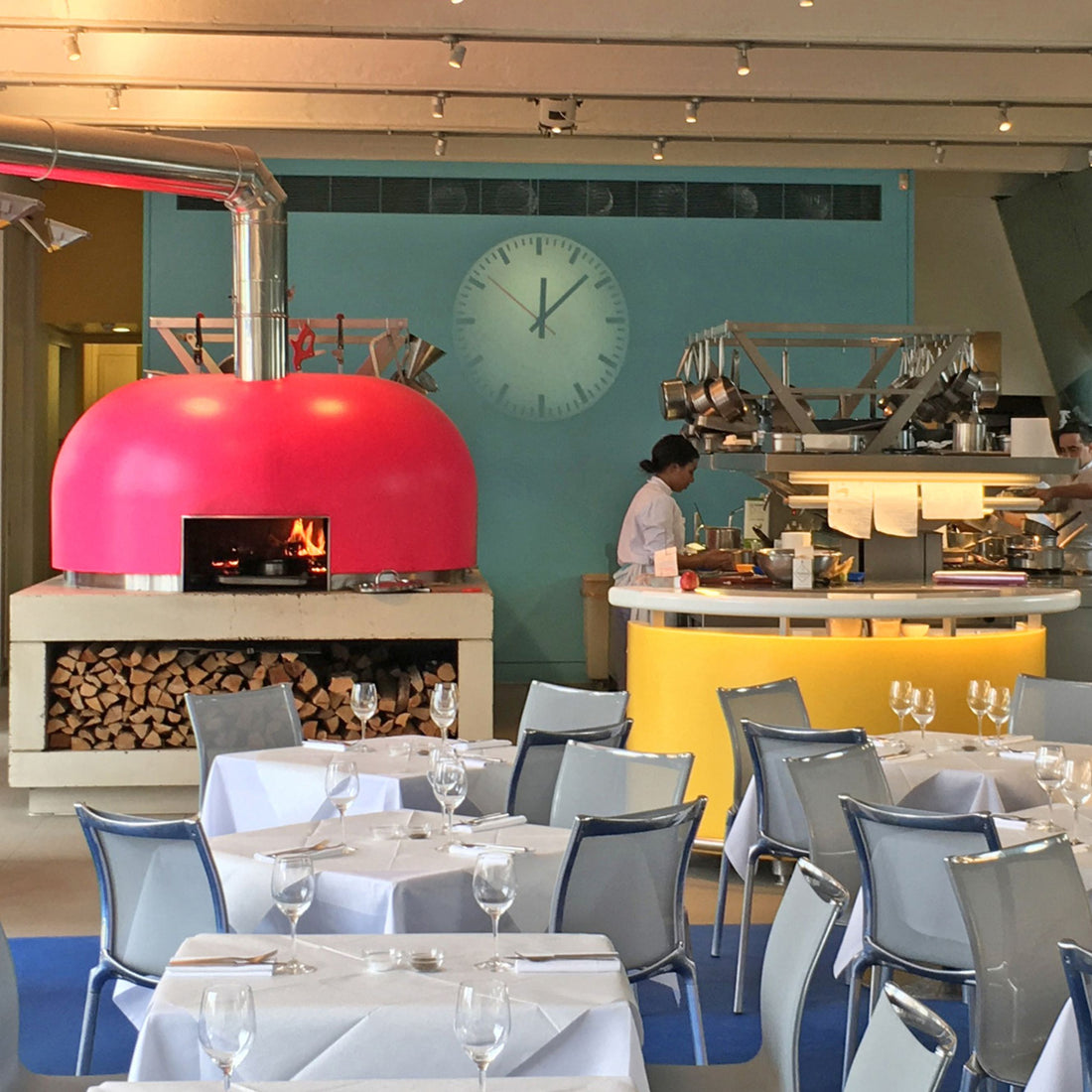 Pink & Yellow

Richard Rogers taught us to love colour, designing our restaurant with a daring pink wood oven, a bright yellow kitchen, fluorescent doors, and a sea blue carpet.
For Shop The River Cafe, we have chosen bowls, lamps, aprons, steak knives, and even frying pans in the same bold colours, all packed in pink and yellow boxes and delivered to your door. 
RiRa Liquiddish Bowls
In his Rotterdam studio Vincent de Rijk makes these bowls—colouring, pouring, moulding, polishing. Each one is engraved with The River Cafe on the base.
Forge de Laguiole neon steak knives
Jean-Michel Wilmotte designed these for the traditional knife producers Forge de Laguiole, founded in 1828. Each knife is handmade by one single craftsman from start to finish.
Flo Bedside Lamp
Designed by Foster + Partners in collaboration with the Italian lighting manufacturer Lumina, the Flo bedside lamp has an adjustable aluminium frame, available in bright yellow or a brushed nickel finish.
De Buyer Non Stick Sauté Pan, yellow
The chefs in the River Cafe use these frying pans in their kitchens at home. They are durable and non-stick with heat-resistant handles in strong clear colours.
Delivery Boxes designed by Michael Nash Associates
Richard Rogers   Thames Wharf Studios 2015
Photography by Matthew Donaldson
Visit 
Shop The River Cafe
 to place your order.
---