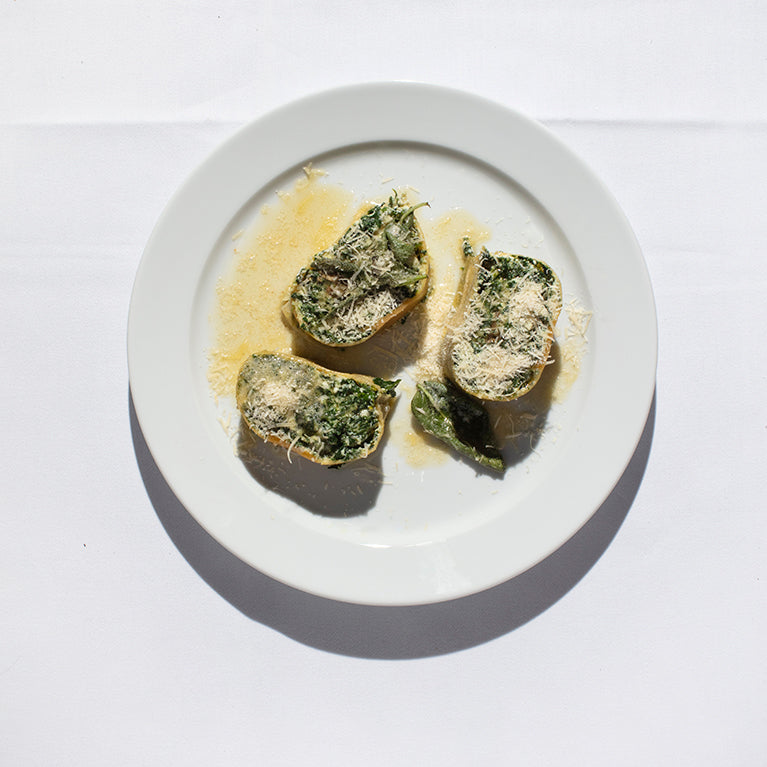 Poetry in Motion
Rotolo, with its thin, delicate fresh pasta and creamy spinach and ricotta filling takes time—rolling the dough, mixing the ricotta and spinach, cooking the porcini, wrapping in a tea towel and poaching in a fish kettle.
We will send the Rotolo in a glass dish, with sage butter and parmesan, for you to bake.
Photographer Matthew Donaldson and Executive Chef Sian Wyn Owen made this film—to see the entire process click here.
Poetry in motion indeed.
---