Private Dining and Sylvia's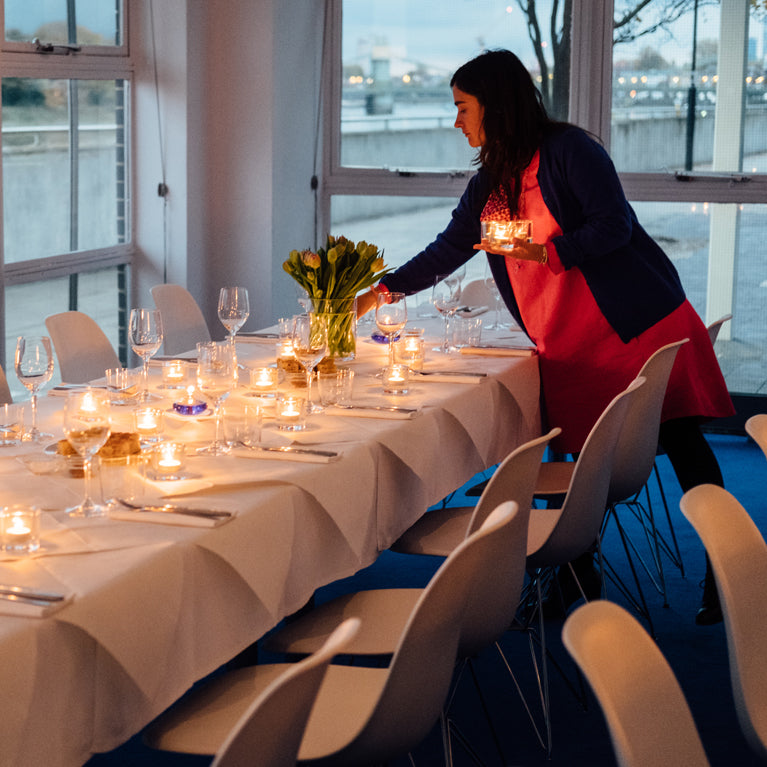 Private Dining and Sylvia's
Carlota Santos in Sylvia's
We think 'Sylvia's', our new Private Dining Room, is sensational.
Located directly across the garden of The River Cafe, the room faces south with floor-to-ceiling windows looking on to the Thames, with direct access to the River Walk. We have covered the floor with an ocean-blue carpet, just like the one in The River Cafe and there is a beautiful piano waiting to be played. 
The space feels vibrant with forty people—and cozy with twenty.

Contact Carlota Santos or Magdalena Moores to discuss your menu, your music and anything else you would like.  Then leave it to us and we will give you the best party you've ever had. 
Sensational.
Sylvia's 

Sylvia's 

Private Dining Room
 The Private Dining Room in The River Cafe is off the kitchen, with doors leading out to the garden and a finely lit cheese room. For up to 18. 
Private Dining Room
For more information please email events@rivercafe.co.uk. 
Photography by James Bedford 
Visit Shop The River Cafe  or River Cafe Gift Boxes to place your order. 
---