River Cafe Table 4: David Beckham, Part I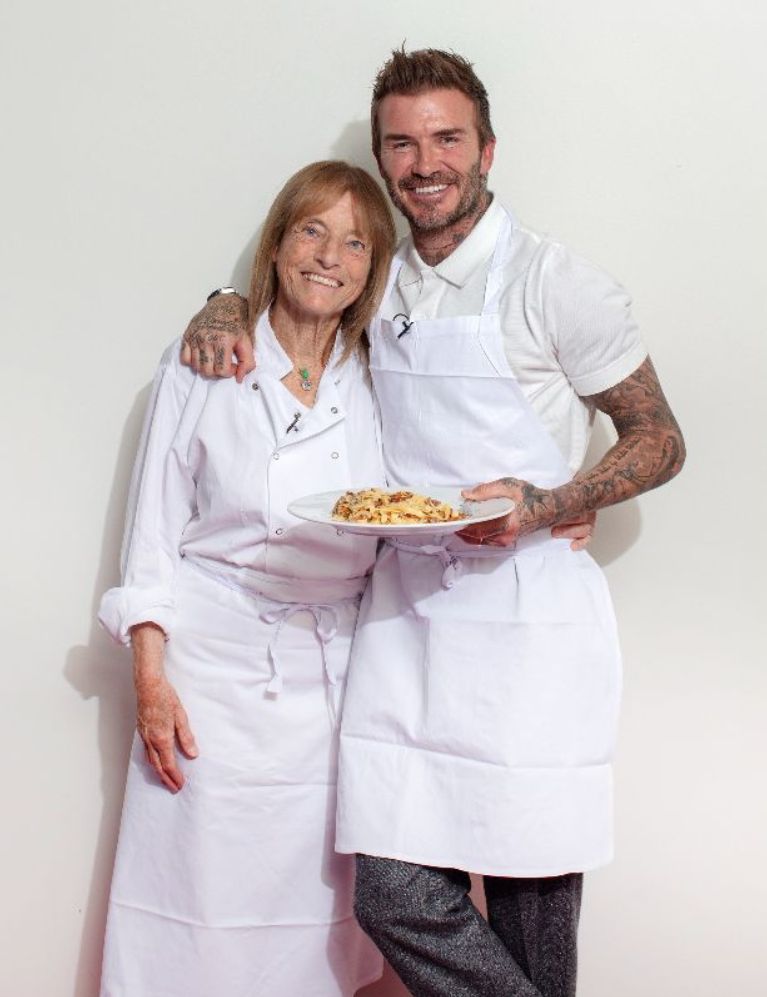 River Cafe Table 4: David Beckham, Part I
Ruthie Rogers and David Beckham                            Matthew Donaldson
David Beckham loves family, loves football, and loves cooking.
On Episode 20 of 

The River Cafe Table 4

, he discusses it all with Ruthie Rogers— telling her how he learned to make a traditional risotto while playing for AC Milan, explaining why his idea of a perfect night is cooking dinner for his children, and recalling in detail the jellied eels, pie and mash, gammon and chips he ate as a child in the East End of London.
 
David has a lot of friends, a lot of colleagues, and certainly a lot of fans, but when he comes to The River Cafe, it's with Victoria and their four children—always sitting at the table closest to the kitchen, sharing food and always enjoying a bottle of Sassicaia, his favourite wine.
 
Listen to David Beckham, as you've never heard him before, on Episode 20 of 

River Cafe Table 4.
---