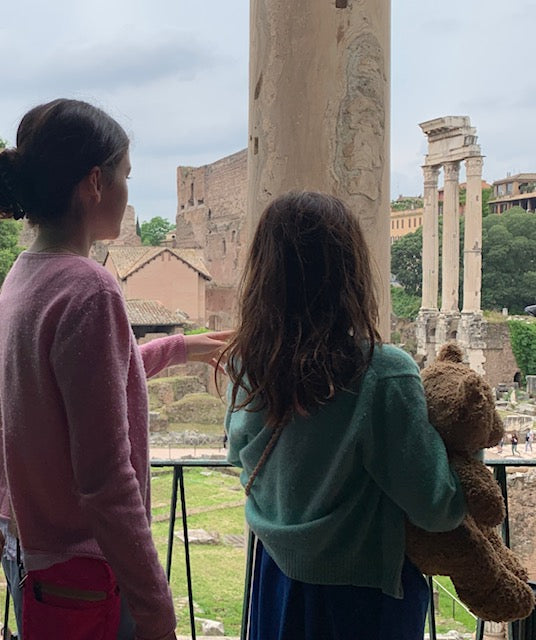 Roman Box Set
When it feels that, at last, Spring is coming, our thoughts turn to Rome, the city we return to over and over again.
Right now the Roman markets are full of young pale Broad Beans, Puntarelle is on every restaurant menu, slices of warm focaccia are on tables, and artichokes are being peeled on the sidewalks of small streets .
Shop The River Cafe's first Spring Box Set is full with this food of early spring - Agretti and Tomato, Osso Buco, fresh Peas and Broad Beans. And to make everyone happy, a rich, creamy Tiramisu.
An effortless, delicious meal prepared and cooked by us for you.
Agretti with Mozzarella and Slow-cooked Tomato Sauce

The arrival of agretti is a highlight for the River Cafe chefs. This Mediterranean grassy vegetable, has a healthy, mineral, earthy flavour - perfect with the sweetness of the slow-cooked tomato sauce and the crunchiness of the pangrattato.
Broad Beans Sott'olio

Small, delicate broad beans, with mint and extra virgin olive oil.

Osso Buco with Spring Peas and Spinach

A Spring Osso Buco cooked with fresh peas in Soave Classico wine. We add a touch of tomato, sage and lemon peel as it cooks. 

Focaccia

Baked every day in The River Cafe pastry kitchen.

River Cafe Tiramisu

Savoiardi biscuits are soaked in Vecchia Romagna brandy and Volcano espresso and layered with Mascarpone cream.
Luca Cipelleti and Lorcan O'Neill     Rome 2019
---