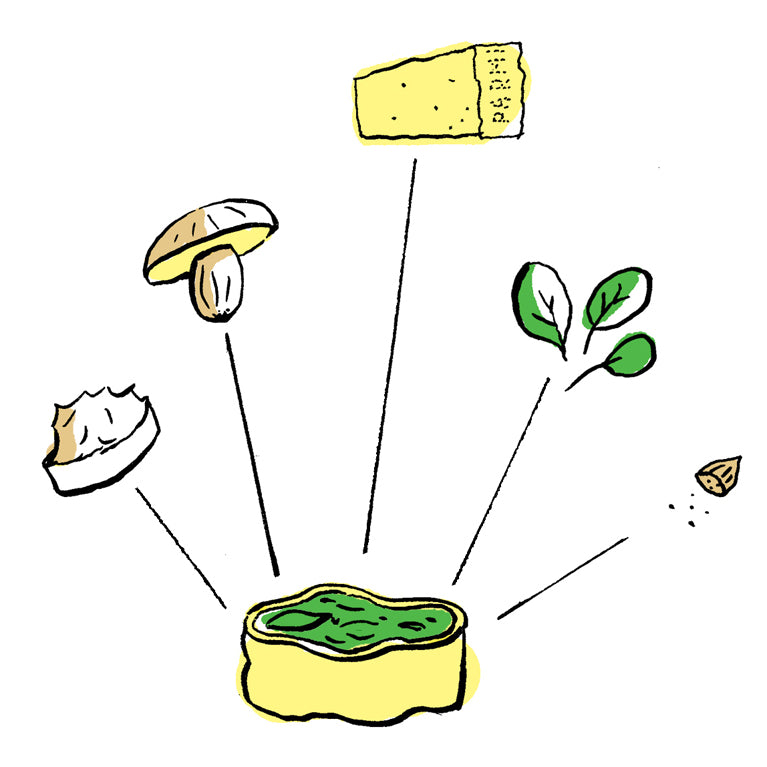 Rotolo and Repetition
Drawings Nicholas Blechman
Photographs Matthew Donaldson
Announcing last year Rotolo di Spinaci's availability from Shop The River Cafe, we asked Nicholas Blechman to draw the steps of the recipe to go with photos by Matthew Donaldson.
Now that Rotolo is on again we can think of nothing more beautiful than showing these images.
The River Cafe's Rotolo is made with sheep's ricotta, grated nutmeg, parmesan, spinach and dried porcini mushrooms.
Have a look at our September Sale.

The fresh pasta sheet is rolled in a kitchen towel and tightly tied.

After boiling the Rotolo whole, it is unwrapped. Then we cut it into slices.



We will send the Rotolo to you in our glass dishes with sage butter and parmesan, for you to bake at home.

---