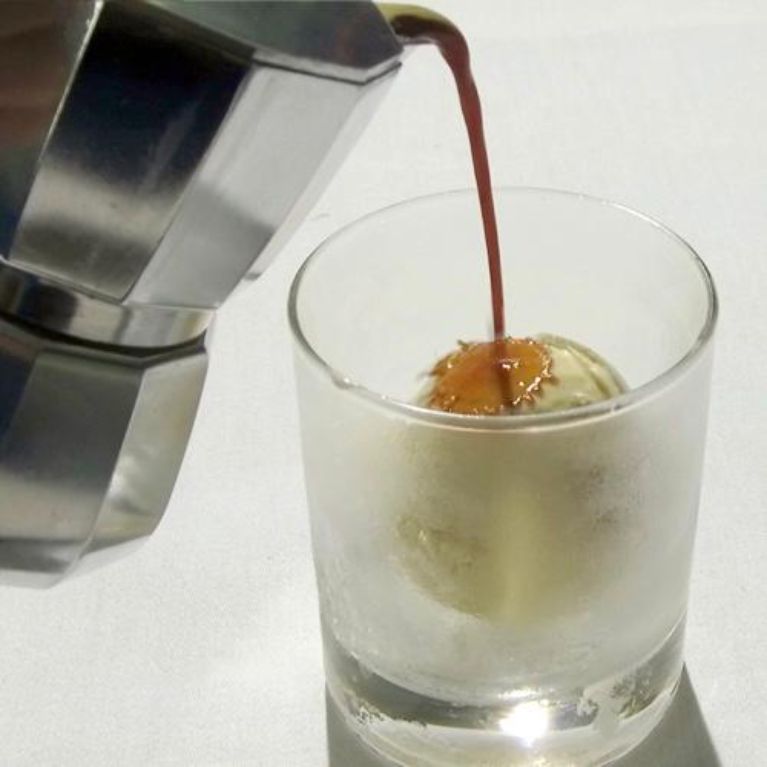 Scoop, Pour and Serve.
Photo Matthew Donaldson
An affogato is made of two ingredients; vanilla ice cream and espresso coffee. The best quality of both is the key to success.
We make our Vanilla ice cream daily, with vanilla from Tahiti and Papua New Guinea and our espresso is blended by Volcano Coffee.
Order a Zeroll ice cream scoop and a beautiful Alessi stove-top Moka Express coffee maker, redesigned by the architect Sir David Chipperfield.
Then all you need to do is scoop, pour and serve. 
Dessert doesn't get any simpler, or more delicious — than this.
River Cafe Vanilla Ice Cream

Zeroll Ice Cream Scoop
Made of cast aluminium and filled with a heat transmitting liquid, the warmth from your hand helps to soften the ice cream as it is scooped.


David Chipperfield X Alessi Coffee Maker
For a limited time, enjoy 25% off our collection of coffee makers when you enter the code MOKAPOT at checkout. 
---