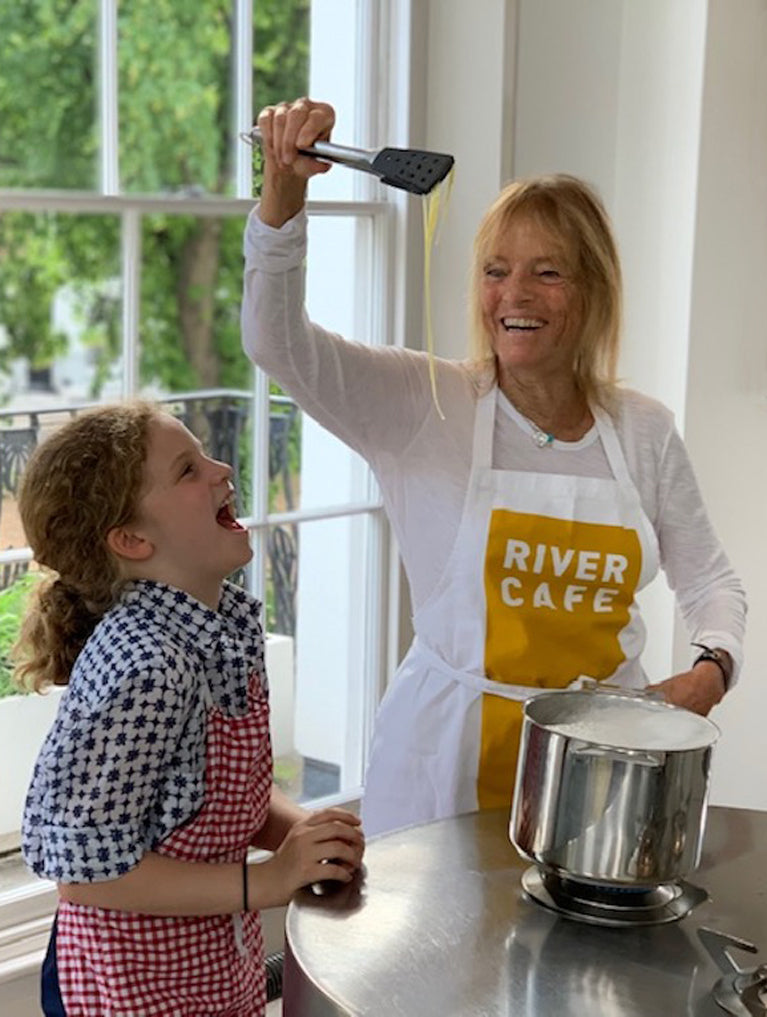 Seasonal Pasta Sauces
Agathe Ratibor May 2020 Photo Kadee Robbins
Shop The River Cafe
 always has a selection of seasonal pasta sauces from the River Cafe kitchen.
Now you will find Pesto alla Genovese, a ragu of pork with wild fennel and rosemary, and one of our favourite late-summer sauces, delicate Scottish Girolles.
And as always, our Slow-cooked Tomato and Amatriciana.
These can be delivered with the dried pastas we like most—Cipriani Tagliolini and Tagliarelle, Gentile Rigatoni and Casarecce.
All you need to do is warm the sauce while cooking your pasta.
Easy and delicious.
Penne All'Amatriciana
A classic Roman tomato sauce made with guanciale, rosemary and white wine.
Tagliarelle with Scottish Girolles
We lightly cook these delicate summer mushrooms.
Casarecce with Pesto
We make pesto in The River Cafe with the fragrant D.O.P. Genovese basil.
Tagliolini with Lemon, Rocket and Crème Fraîche
This fresh and light sauce is perfect with Cipriani tagliolini.
Rigatoni with Slow-cooked Pork Ragu
With pancetta, wild fennel and rosemary.
Tagliolini al Pomodoro
Slow-cooked with basil, garlic and extra virgin olive oil.
Peter Doig Bowls
Hand-painted and glazed at a small pottery in Grottaglie, Puglia.
---