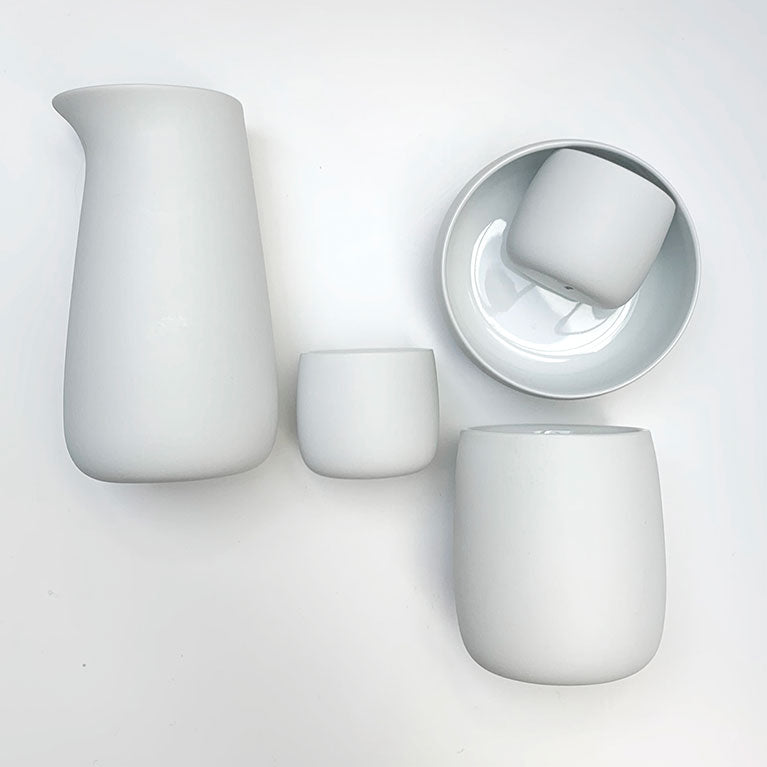 Served
Quite simply, beautiful design and delicious food go together. 

Norman Foster's porcelain tea cups cradled in your hands, Arne Jacobson's stainless-steel salad bowl for a salad of endives and radicchio, Yali's luminescent mouth-blown glass pieces, mesmerising and functional. David Chipperfield's contemporary take on a classic coffee maker. A roasting tin you can confidently bring to the table. 

For your home, or someone else's - beautiful design on a Monday morning. 
Yali x River Cafe Incalmo Cake Plate
Designed for The River Cafe by Yali Glass on the Venetian island of Murano.
A cobalt blue highlighted flat plate, made using the incalmo method, passed down through generations of glassblowers.

Arne Jacobsen Salad Bowl

Yali White Swirl Salad Bowl
Designed by Rosi Marie-Kahane, white lines on the clear glass on this extra large salad bowl.

Iittala Medium Roasting Dish
A roasting tin is elevated to a product of style and substance by designer Björn Dahlström for Iittala. The perfect size for a whole chicken, or similar small roasts - stainless steel-coated aluminium core for even heat distribution. 
Yali White Swirl Serving Plate
Designed by Rosi Marie-Kahane -  white lines on the clear glass on this flat plate.
David Chipperfield x Alessi Coffee Pot

Yali Espresso Cup and Saucer
A transparent delicate glass coffee cup - a beautiful way to drink an espresso.
Photography by Matthew Donaldson

Visit Shop The River Cafe to place your order and receive 10% off your first purchase with the code 'WELCOME10'.
---