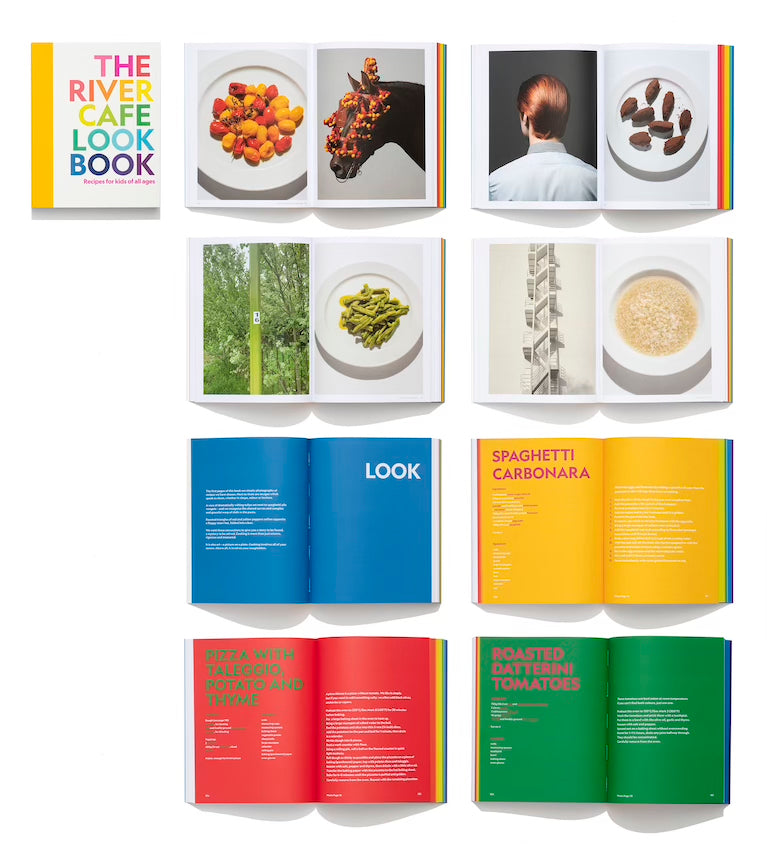 Spaghetti Carbonara
Photography by Matthew Donaldson
Life may have its ups and downs, but there is always Spaghetti Carbonara.

This classic Roman pasta doesn't rely on hard-to-find ingredients, only what you most likely have in your refrigerator—eggs, Parmesan and pancetta, or bacon.

In 'The River Cafe Look Book,' the recipes are written step by step, beginning with our advice for success.

With Carbonara the key is to first add a spoonful or two of water from the pasta pot to prevent the eggs from scrambling.

Here is the recipe - and a request!
Thanks.
Spaghetti Carbonara
Serves 4

1 tablespoon extra-virgin olive oil
150g sliced pancetta, cut into thin matchsticks
Sea salt and freshly ground pepper
1 red onion, finely chopped
200g freshly grated Parmesan, plus extra to serve
4 medium egg yolks
300g spaghetti
1. Heat the olive oil in a large frying pan over medium heat.
2. Add the pancetta with a pinch of black pepper and fry for 5 minutes.
3. Add the onion and fry for 5 more minutes until it is golden.
4. Remove the pan from the heat.
5. In a bowl, use a fork to mix the parmesan with the egg yolks.
6. Bring a large saucepan of salted water to the boil.
7. Add the spaghetti and cook according to the packet instructions until al dente.
8. Drain, reserving 250ml of the cooking water.
9. With the frying pan still off the heat, mix the hot spaghetti in with the pancetta and onion using a wooden spoon.
10. Warm the egg mixture by stirring in a spoonful of the reserved pasta water.
11. Add the egg mixture and the remaining reserved pasta water to the pasta.
12. Mix well until it forms a creamy sauce.
13. Serve immediately with extra grated parmesan on top.
 A request ❤️

We would like to hear from you!

Please tell us what you think about Shop the River Cafe and any suggestions you have--choices, deliveries, packaging, our website and anything else you think would make it better. Send your email to Ruthie Rogers at ruthie@rivercafe.co.uk

If you previously sent us a note and received a bounce back, we've resolved the technical difficulties and ask that you please resend.
Thank you.
---