Sylvia's and Setting the Table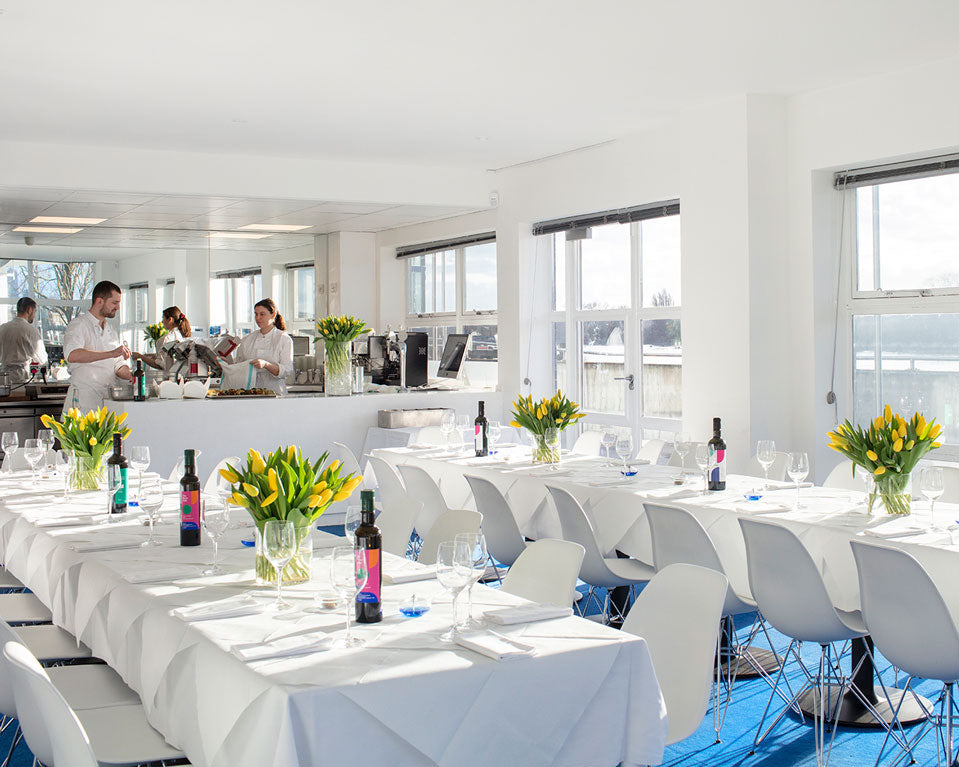 Sylvia's and Setting the Table
Sylvia's, our new private dining room, is just a few steps from the The River Cafe. Bright and airy, the room faces south with floor-to-ceiling windows looking on to the Thames, and with direct access to the River Walk.

We have covered the floor with an ocean-blue carpet, just like the one in The River Cafe and there is a beautiful piano waiting to be played. The space feels vibrant with forty people—and cozy with twenty.

Contact 
Carlota Santos
 to discuss your menu, your music and anything else you would like.

Then leave it to us and we will give you the best party you've ever had. 

David Mellor Odeon Cutlery Set
This is the cutlery we use in The River Cafe. 
ittala Aalto Vases
John Pawson Candle Holders

Forge de Laguiole Neon Steak Knives
Designed by the contemporary architect and designer Jean-Michel Wilmotte for the traditional knife producers Forge de Laguiole, founded in 1828. Each knife is handmade by one single craftsman from start to finish.

Blue Linen Napkins
Colourful linen napkins specially made for the River Cafe in collaboration with Designers Guild.



---