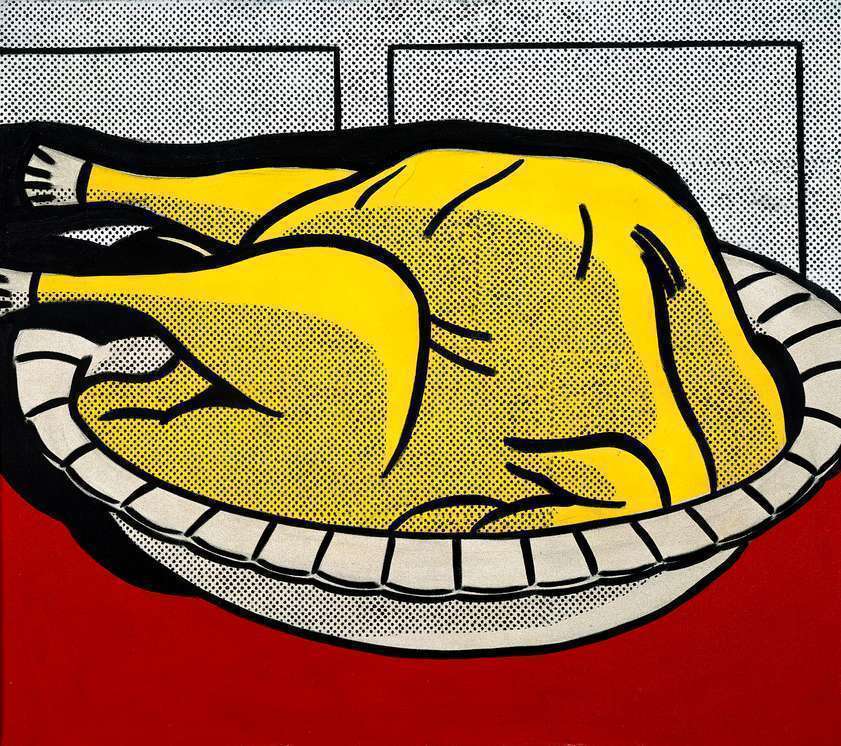 Thanksgiving
Turkey, 1961                       Photo Roy Lichtenstein
Thanksgiving, the American Holiday we love most, is November 23rd. 
To begin, choose between:
Poached Scottish Langoustines
Pumpkin, Chestnut and Faro Soup
Insalata di Puntarelle
Gnocchi alla Romana, parmesan and sage
The Turkey is traditional but with an Italian influence. Our free-range bird is brined for 24 hours, ready to be roasted with myrtle, bay and sage from our garden.
The Stuffing is a recipe from a Tuscan friend: Italian Bread Stuffing with chestnuts, fennel and pancetta. 
Vegetables you can order: 
First-of-the-season Cavolo Nero, braised in Selvapiana Olive Oil
Wood-roasted Violino Pumpkin with rosemary
Roseval Potatoes 'al forno'
Roast Sweet Potatoes with marjoram and chilli
Braised Cime di Rapa
Finally, from the River Cafe Pastry Kitchen, traditional Pumpkin Pie and Pecan Pie with maple syrup. 
All of the dishes can be ordered individually.
Celebrate this Thanksgiving feeling rested, relaxed and, most of all...
Thankful. 
Poached Scottish Langoustines with Aioli
Pumpkin, Chestnut and Faro Soup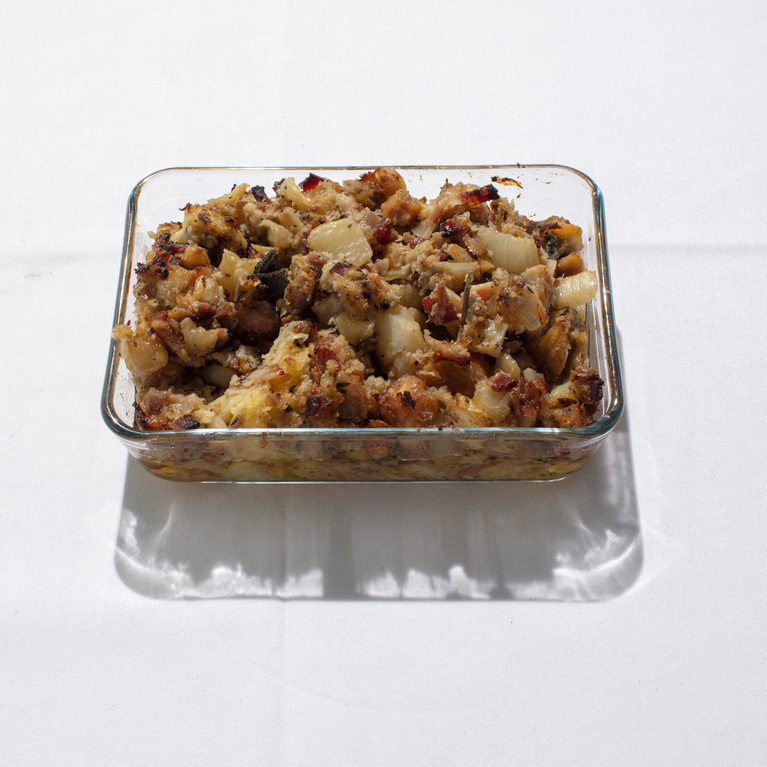 Farcitura - Italian Bread Stuffing
Patati Dolci - Roast Sweet Potatoes
Beechwood Carving Board by David Mellor
Available to pre-order now. 
Delivery to London only, from Tuesday 21st to Friday 24th November. 
Place your turkey order by 15th November, and all other food by 17th November. 
Deliveries can arrive up until 6pm, so please book your order for a day ahead.
Photography by Matthew Donaldson
---