Thanksgiving is coming—order now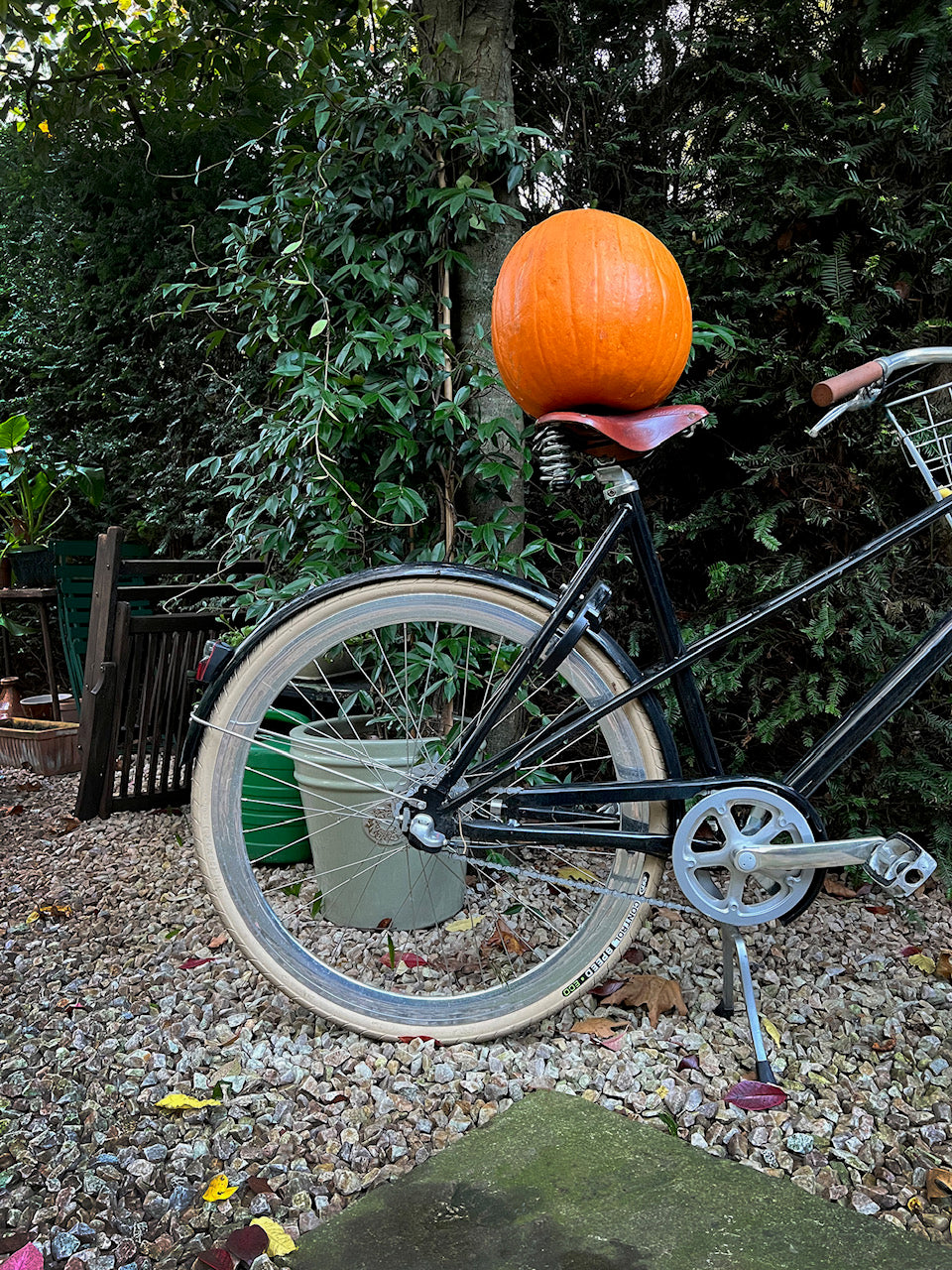 Thanksgiving is coming—order now
 Photo Matthew Donaldson         November 2021
Only 10 days until Thanksgiving, and we promised our farmers to let them know by today how many turkeys we need...
So—please place your order by 2.00pm.
As for the other dishes, desserts, carving boards, knives and platters — you have time to choose.
We'll deliver any or all to your door on either November 23rd or 24th.
And, if you wish, a pumpkin on a bicycle.
Walnut Salad
Bitter salad leaves with Grumolo, Tardivo, and Radicchio from Treviso, sweetened with wood-roasted fresh walnuts and Robiola di Roccaverano dressing.
Gnocchi alla Romana
This rich semolina gnocchi with parmesan and butter
Tacchino Arrosto 
Brined and stuffed with herbs, ready to roast.
Cavolo Nero
Braised with olive oil.
Pecan Pie
From The River Cafe pastry kitchen.

Beechwood Carving Board, Coltellerie Knives, Iittala Roasting Dish and David Mellor Bone China Serving Platter
Turkey 1961         Roy Lichtenstein 


DELIVERY
Available for delivery to:
Greater London addresses on Tuesday 23rd & Wednesday 24th November 
Other UK addresses on Wednesday 24th November only 
Deliveries can arrive up until 8pm, so please book your order for a day ahead.

AVAILABILITY
Please note: We have a limited number of turkeys available this year. They will be available for pre-order while stocks last.
The last date to order turkeys is Monday 15th November.

---