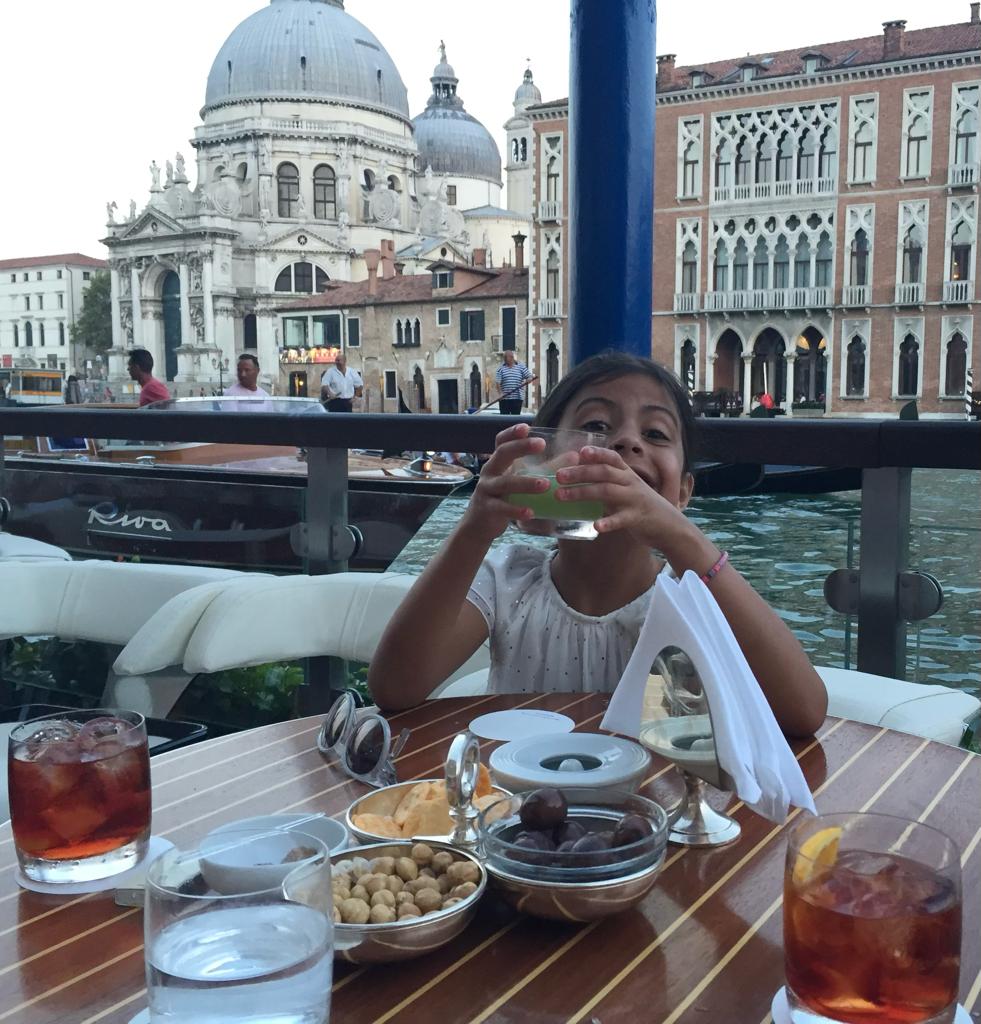 The Cocktail Hour
Pearl Vilhena   Venice 2015
In Italy, a cocktail is important. It might be an elegant beginning to the evening, an informal way to end a working day with friends, or just to enjoy when with your children in Venice. 
Italian cocktails are more refreshing than strong, more bitter than sweet. The Negroni Bianco is an aromatic, more subtle alternative to its namesake, and our Amaro Rosa is a perfectly balanced mix of citrus and bitters.
To serve either, just pour over ice and add a slice of lemon or orange.
If you prefer a bit of fizz, our spritz kit of Prosecco and Del Professore Aperitivo is delicious. It's our favourite way to start off the evening.
Just like they do in Venice.
Negroni Bianco
For those that like the botanical flavours of a negroni without the bitterness.

The River Cafe Negroni, Negroni Bianco, Aperitivo Spritz & Arance Amare
Our signature drinks, exclusive to The River Cafe.

Aperitivo Spritz Kit
A balanced mix of mandarin, lemon, gentian and other spices to create a sunny Mediterranean flavour.  Add to Prosecco and Soda for a fresh alternative to an Aperol Spritz.
Amaro Rosa 
A refreshing and perfectly balanced cocktail of citrus and bitters. Great as an aperitif on a hot summer day. 
Negroni Glasses
The glasses you need for the River Cafe Negroni.

Lobmeyr Crystal Wine Glasses
Designed in 1917 by Austrian architect Josef Hoffmann for the Vienna-based glassblowers Lobmeyr, this elegant design lives on, still individually mouth-blown and elaborated in the finest lightweight Austrian crystal.

---