The River Cafe: Table 4 Podcast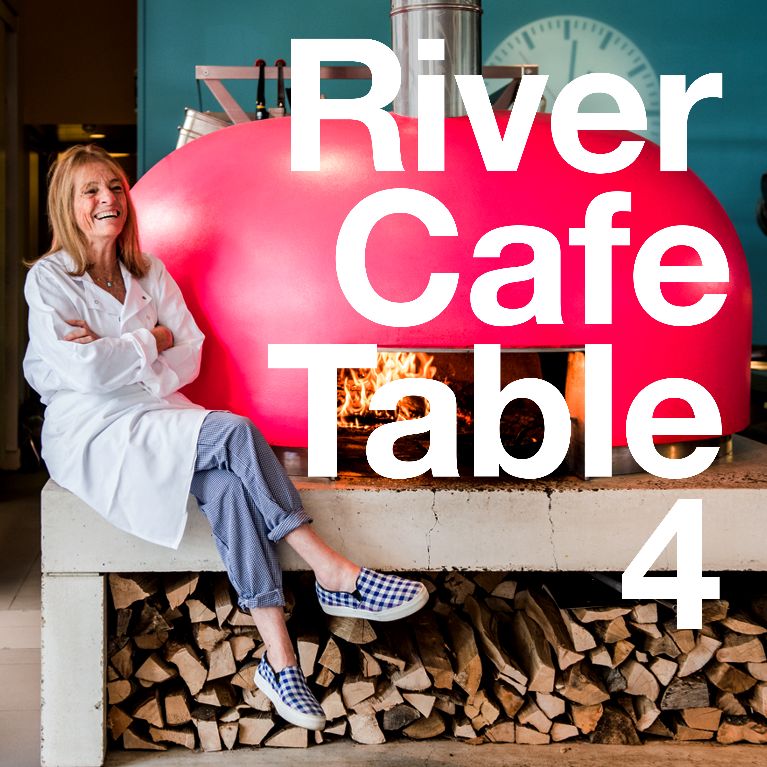 The River Cafe: Table 4 Podcast
Ruthie Rogers   Photo Chris Wilson
Michael Caine
Christiane Amanpour
JJ Abrams
Norman Foster
Ralph Fiennes
Cary Joji Fukunaga
Erdem Moralioglu
Duro Olowu
Jake Gyllenhaal
David Adjaye
Mark Carney
Al Gore
Jeff Goldblum
Emily Blunt 
Edward Enninful
Roo Rogers
Glenn Close
Tracey Emin 
Paul McCartney
Iwan Wirth
Victoria Beckham
Nigella Lawson
Bob Iger
Salman Rushdie
Alfonso Cuaron
Matthew Barzun
Austin Butler
Kathleen Kennedy
Stella McCartney 
Steve McQueen
Pete Davidson
David Beckham
Danny Huston
Lily Allen
For more than thirty years, The River Cafe has been the home-from-home for people in London who come not just for the seasonal Italian food, but for the warmth and joy of being in a beautiful space with their family and friends. 
On my new podcast, River Cafe Table 4, I invite friends to read their favourite recipe from one of our cookbooks.
Then we have a conversation about what food means to them— their childhood memories, the recipes of their grandmothers, the meal they cooked on their first dates, the food they have when directing a movie, designing a building, playing football, or a working lunch at The White House. 
We discuss how they discover a new restaurant, the food they seek in countries they travel to, and always, the food they turn to when comfort is needed.
For all of us, food is creative, political, intimate and most of all, an expression of community and love.

On the first episode, my friend Jake Gyllenhaal and I talk about all this and more. I hope you will join us. 
River Cafe Table 4 is available wherever you get your podcasts. New episodes premiere every Tuesday.  
---