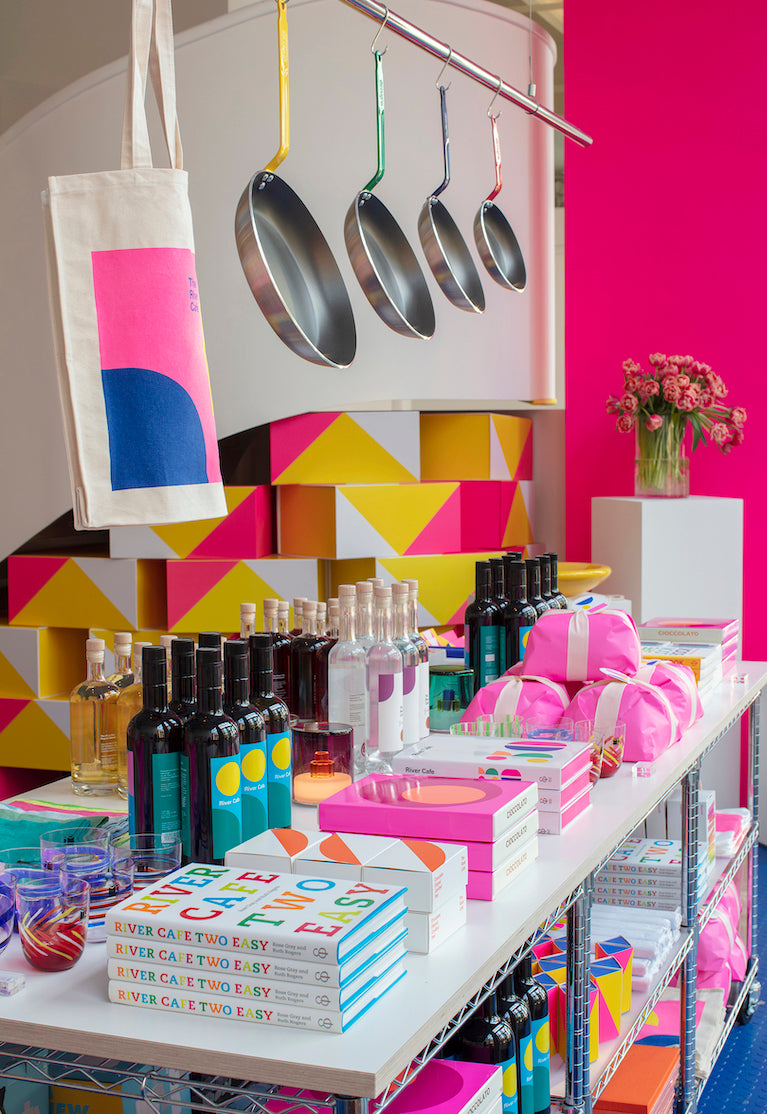 Visit Our Shop
Shop The River Cafe photo Matthew Donaldson
As summer ends and fall begins, it's the perfect time of year to come visit us along the river—not just for a table (indoors or out), but to visit our Shop next to The River Cafe.
We are open seven days a week, with a curated selection of Italian specialities and homewares—our fresh pasta sauces, Tuscan chocolates, estate-bottled olive oil, kitchen utensils chosen by our chefs, and all of our cookbooks. As always, we have our freshly churned ice cream, with flavours changing daily—from stracciatella or caramel to raspberry sorbet.
We can't wait to see you.
Shop The River Cafe at Thames Wharf
Monday - Saturday 11am - 7pm, Sunday 11am - 5:30pm
The River Cafe Cantucci Biscuits
Forge de Laguiole Neon Steak Knives
The River Cafe Extra Virgin Olive Oil
The River Cafe Ice Creams and Sorbet
---