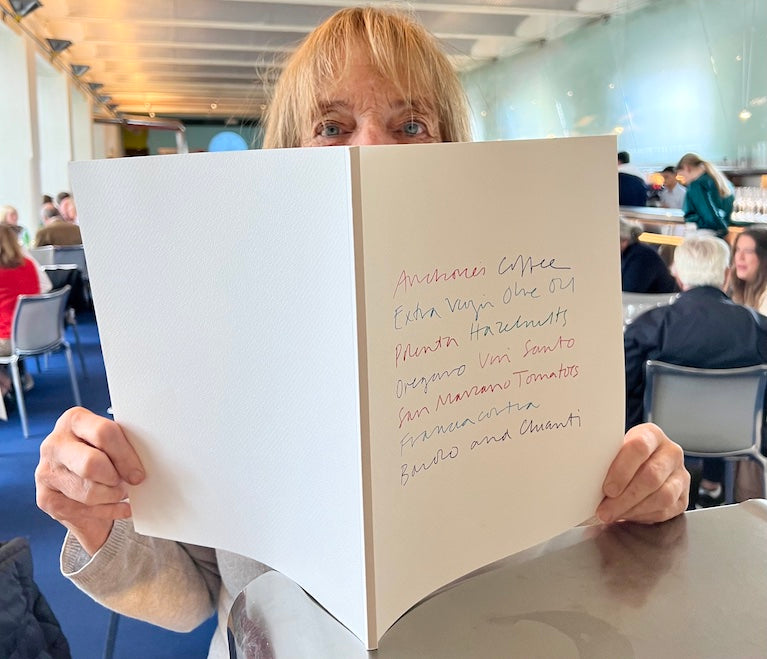 White
Ruthie Rogers - 10 Ingredients Cook Book. Photo by Kitty Alford.
The River Cafe is about bright colours, with our pink wood-oven, sea blue carpet and sunny yellow pass.
But sometimes, our favourite colour is white. 
Shop The River Cafe will send you creamy pannacottas, sweet ricciarelli, delicate Aalto vases and sharp kitchen knives from Florence. 
Order now for home delivery.
Pannacotta
We make ours with lemon zest, vanilla and a generous measure of Grappa Nardini.
Rosenthal Espresso Cup and Saucer
Designed by Walter Gropius, one of the founders of the Bauhaus.
Ricciarelli 
From Siena, these are made with sugar, whisked egg whites and ground blanched almonds, briefly baked then dusted with icing sugar.
Photo by Matthew Donaldson
---