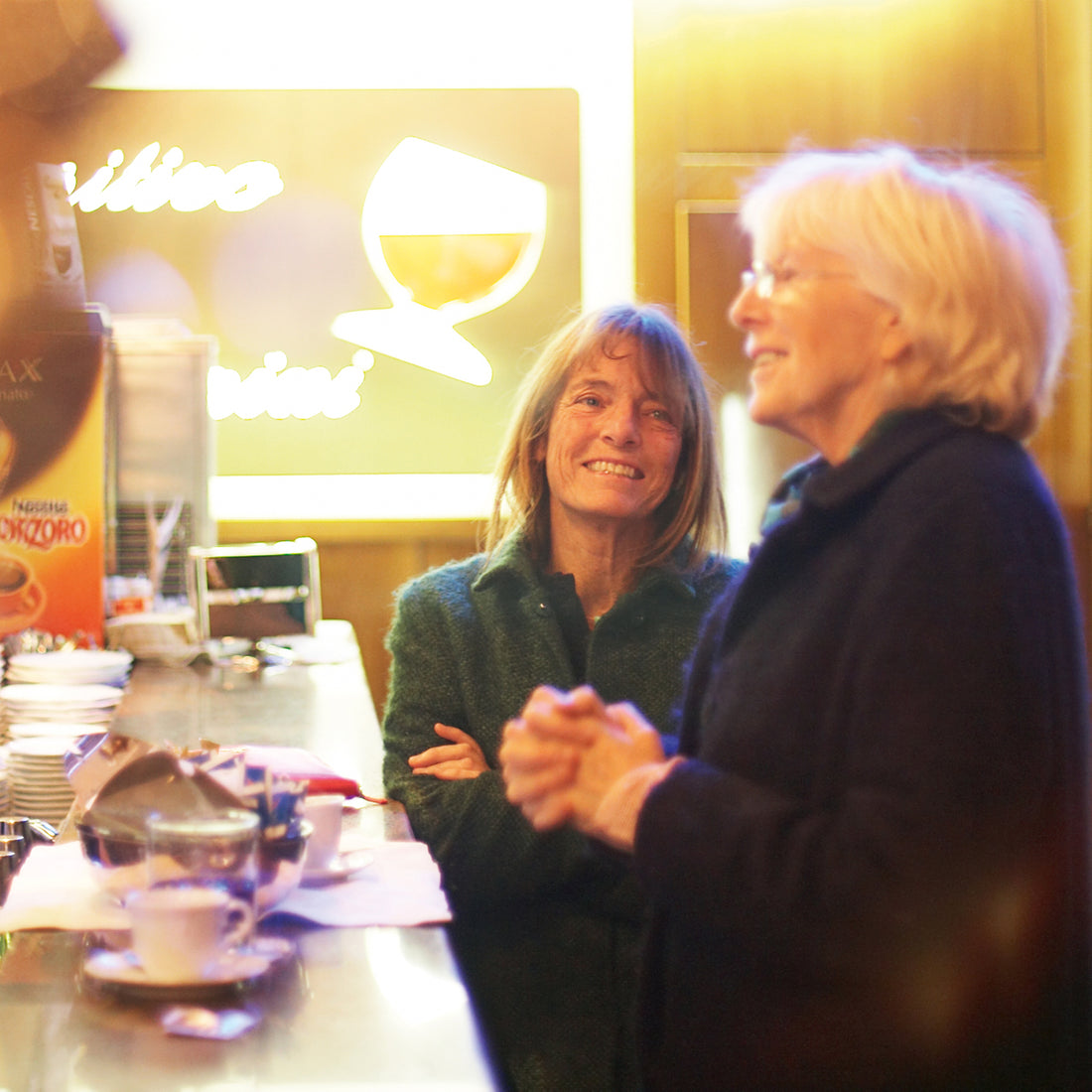 Winter Desserts
Ruthie and Rose.      David Loftus
There are times when only an Italian biscuit will do—in the morning with a cappuccino or espresso, in a cafe after a long walk, after dinner with a glass of Vin Santo. The River Cafe pastry chefs are making riccarelli from Sicily, baci di dama from Piedmonte, Tuscan Cantucci, Ligurian Mezzalunas.
Here they are - with delicate glass coffee cups from Venice.
Ricciarelli
From Siena, these are made with sugar, egg whites and ground blanched almonds, briefly baked then dusted with icing sugar.
Baci di Dama
Piemontese Hazelnut and dark chocolate.

Chocolate Candied Peel
A mix of candied lemon and orange peel dipped in dark chocolate.

Cantucci
Cantucci are twice baked and are often served with espresso or Vin Santo.

Saffron Mezzalune
Golden half-moon biscuits with saffron and almonds.

Torrone 
White nougat studded with toasted almonds and pistachios.

Anise and Lemon Biscotti
Crumbly Italian shortbread made with almonds and flavoured with lemon and anise seeds.

Yali Espresso Cup and Saucer
Yali handcrafts all of its glassware on the Venetian island of Murano, using lamp working techniques dating back to the 13th century. These espresso cups and saucers are confidently minimalist.

---