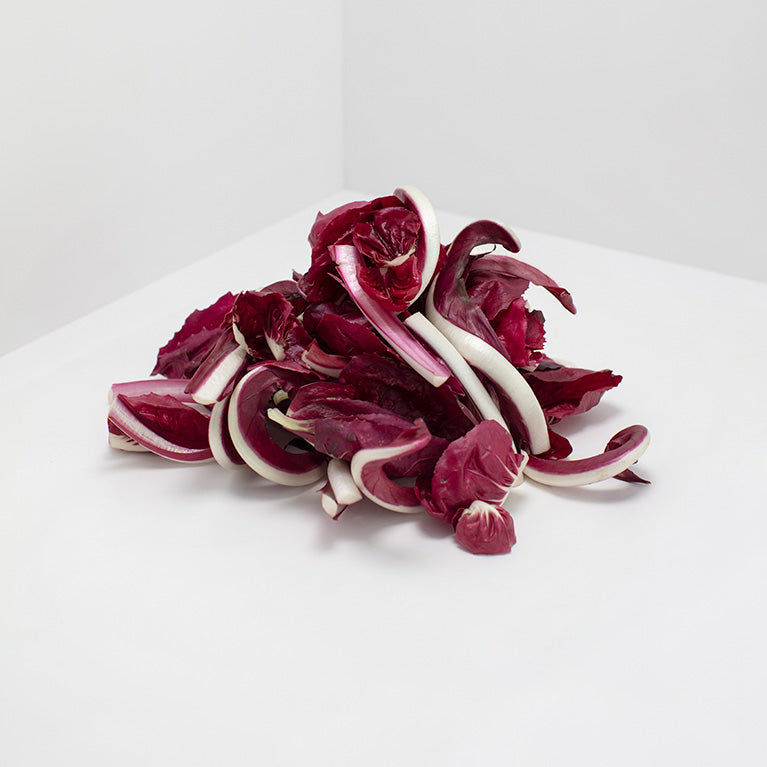 Winter Tuscan Dinner
Photo Matthew Donaldson
It's 2023 and Shop The River Cafe is open and taking orders, with first deliveries going out Thursday 5 January ..

We are beginning our new year with a Tuscan Winter Dinner, Box Set—our favourite dishes from one of our favourite regions in Italy.

Beef Fillet Wrapped in Coppa, Potatoes al Forno, Florence Fennel Parmigiani are nourishing and comforting—just what we need in the cold days of winter.

Happy New Year from all of us at The River Cafe.

The best is yet to come.
Radicchio, Walnut and Robiola di Roccaverano Salad
Bitter salad leaves with Grumolo, Tardivo, and Radicchio from Treviso, sweetened with wood-roasted fresh walnuts and Robiola di Roccaverano dressing.
Beef Fillet in Coppa
The fillet is studded with thin slivers of garlic and rosemary leaves, seasoned with black pepper, wrapped in Coppa di Parma and tied with string.
Potatoes al Forno
Braised Cavolo Nero
Tuscan black cabbage blanched and braised in extra virgin olive oil with garlic, fennel seeds and chilli flakes
Florence Fennel Parmigiani
Florence fennel with cream, Parmesan and topped with Pagnotta bread-crumbs.
Pistachio Cake
This moist loaf cake is ideal for a breakfast, lunch or afternoon sweet treat with an espresso.
All photos by Matthew Donaldson
---