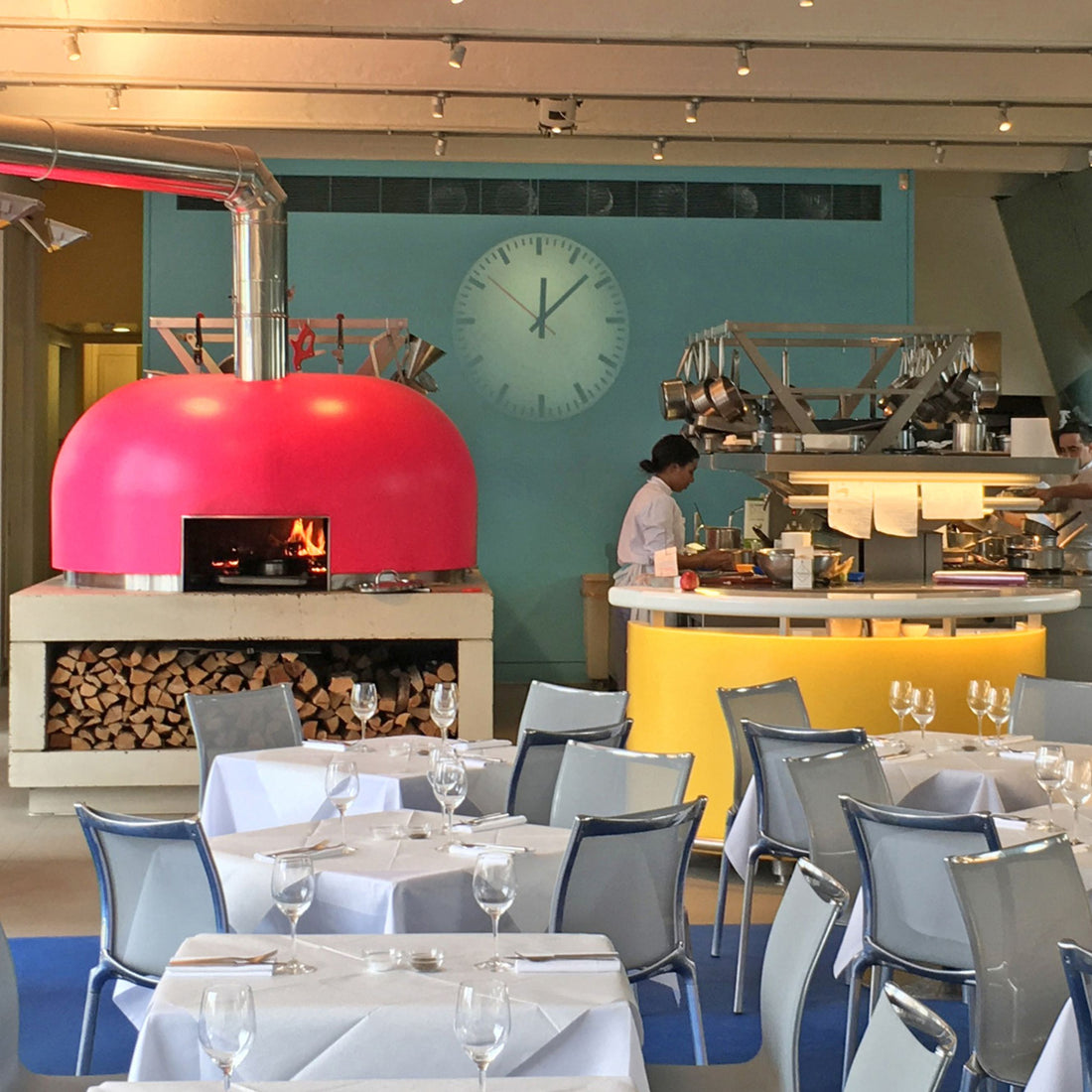 Yellow and Pink
RiRa Liquiddish Bowls
In his Rotterdam studio, Vincent de Rijk makes these bowls - colouring, pouring, moulding, polishing. Each one is engraved with The River Cafe on the base.

Flo Bedside Lamp
Designed by Foster + Partners in collaboration with the Italian lighting manufacturer Lumina, the Flo bedside lamp has an adjustable aluminium frame, available in bright yellow or a brushed nickel finish.

River Cafe Apron


Yali Salad Servers

River Cafe Long Matches
Designed by Michael Nash Associates

De Buyer Non Stick Sauté Pan, yellow
The chefs in the River Cafe use these frying pans in their kitchens at home. They are durable and non-stick with heat-resistant handles in strong clear colours.

True Grace Candle 

Colourful Linen Napkins

---