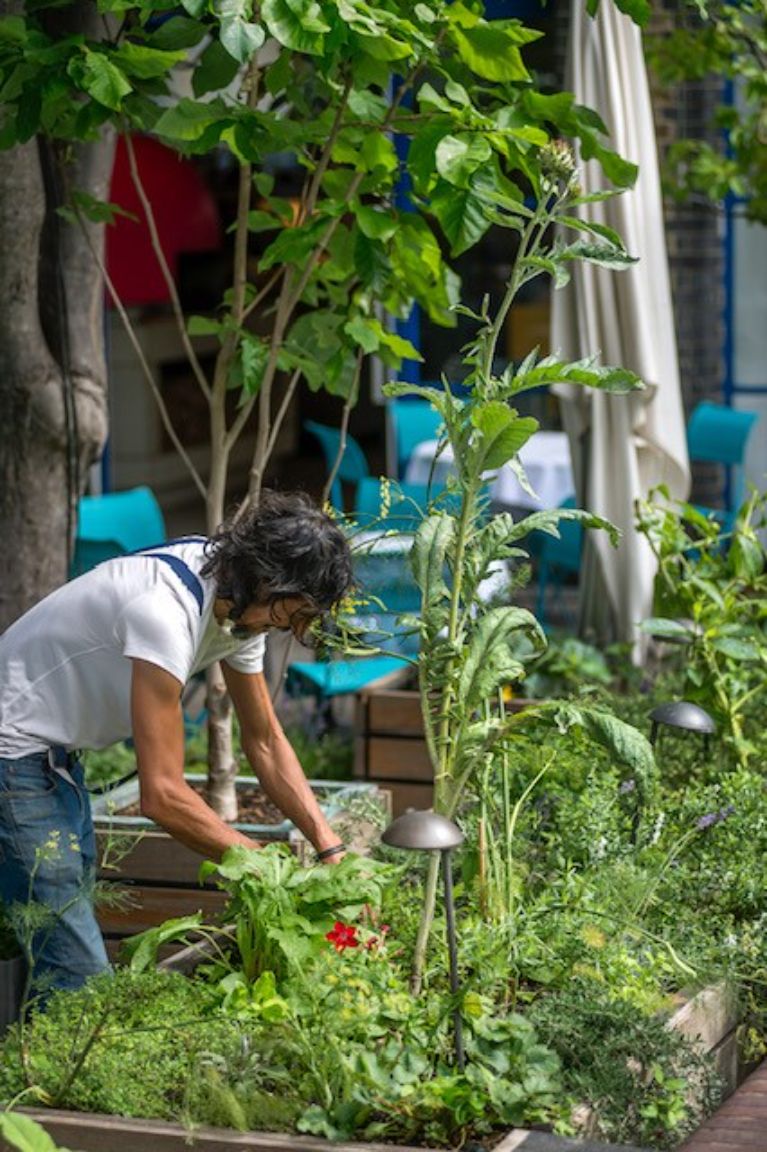 Zucchini Season
Jamie Vilhena
It is, at last, zucchini season.  
Zucchini trifolati forms the basis of many of our spring soups and sauces. We slowly cook the cut up zucchini with olive oil and garlic, frying it till it starts to lightly colour. When the zucchini is soft, we add a bit of water to scrape up the bits from the bottom of the pan, adding fresh mint, basil, and sometimes thin slices of prosciutto. 
To celebrate the arrival of zucchini, Shop The River Cafe is cooking our four classic zucchini dishes.
And a stainless-steel saucepan to heat them up in—one that's beautiful enough to bring to your table.
Roman Zucchini Soup 
A light summery soup that signals the warmer months at The River Cafe. Roman zucchini and zucchini flowers are cooked with a little cream, herbs and Parmesan.
Tuscan Potatoes with Zucchini 
Roseval potatoes roasted simply in the wood oven with chunks of seasonal zucchini, garlic and herbs. 

Zucchini Trifolati
Cooked with with olive oil, garlic, mint and parsley.


Roman Zucchini and Prosciutto Sauce
This Roman zucchini and prosciutto sauce is perfect with penne. Just add Pecorino.

Iittala 2ltr Saucepan
This range of professionally-inspired pans are some of the best  for domestic use.
The layered structure, of stainless steel with an aluminium core, gives even heat distribution for excellent cooking results.
These are saucepans for real cooks.
---