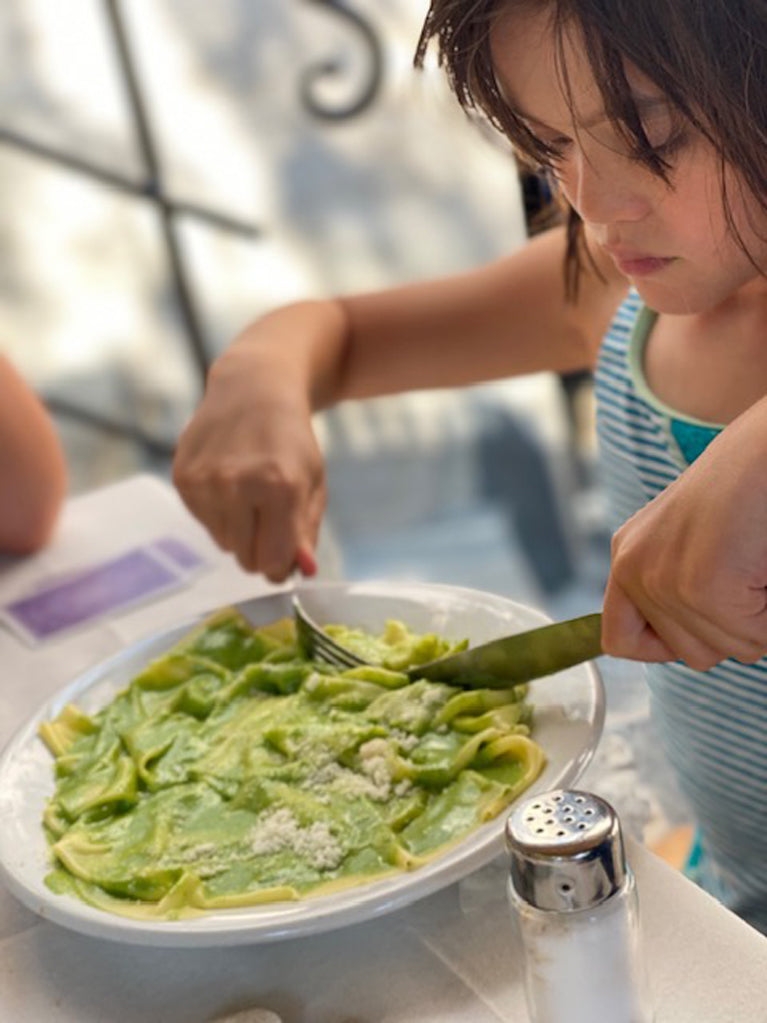 Letter From Liguria
Coco Rogers   Photo B Huang

Grown on the hills going down to the sea, Ligurian basil is distinct from any other in Italy. Cool winds from the mountains meet salty sea breezes to create a fragrant basil, with tender oval light green leaves, giving Ligurian pesto its unique flavour.

There are two restaurants where we return to eat pesto again and again—Da Laura in San Fratusioso, for its lasagnette al Pesto—thin sheets of fresh pasta layered with pale green pesto—and Trattoria Gianni Franzi in the piazza of Vernazza, for trofie, casaracce or minestrone served with the pesto Genovese we dream of all winter.

Try to go to either or, better, go to both and send them our love.
Casarecce with Pesto
Gianni Franzi in Vernazza gave us the recipe for the pesto in Shop The River Cafe.
Trofie with Pesto, fine green beans and potato
Another classic Ligurian pasta shape for pesto, served traditionally with fine green beans and thin slices of potato tossed through.
Farinata with fennel seeds
A Ligurian pancake made with chickpea flour, eaten as 'street food' on its own, or alongside a starter like marinated crab salad.
Farinata Pan
This pan with its heavy copper is the best guarantee for making a farinata at home.
Chef Mariangela Avegno and her son Claudio at da Laura   Photo B Huang
---