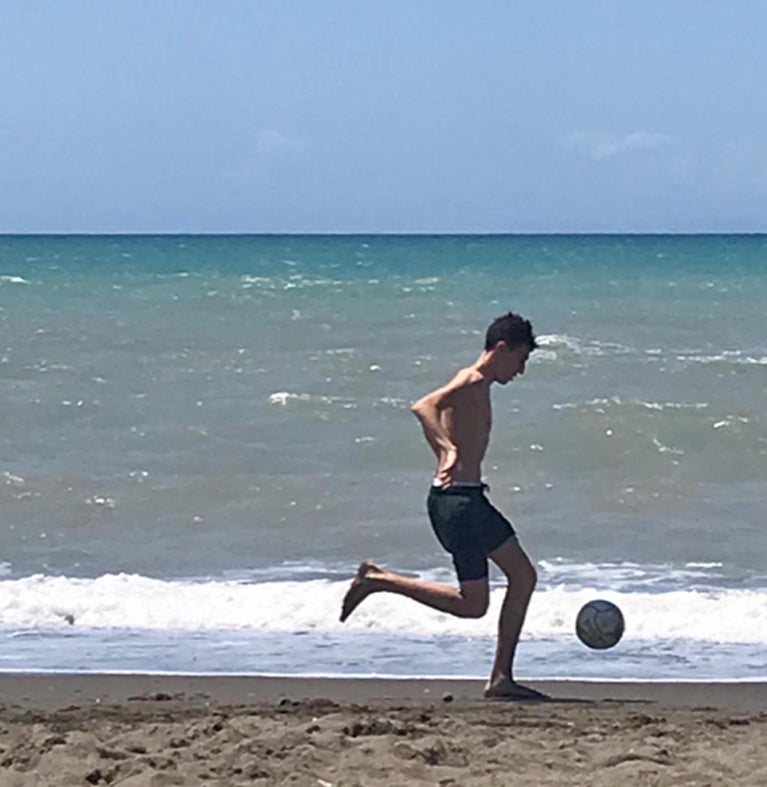 Lunch by the Sea
Fiorucio Bartolini   photo Giusseppi Bartolini
For years, a visit to Tuscany meant turning our backs on the Mediterranean, focusing instead on the hill towns and cities of the region—Lucca, Florence, Sienna. We rarely cooked fish, believing it did not exist in the Tuscan diet—even though the beaches of Tuscany were only kilometres from these inland gems.  

We have just returned from a day's visit to the Maremma, where the beaches are framed by pine groves and low-lying hills. We had squid with red chilli, crab spaghetti, grilled sea bass, and to finish, a Torta di Limone. 

All this—and the new 'al mare' Box Set—is ready to come to your door.
The Mediterranean is waiting for you in Tuscany.
Chargrilled Squid with Red Chilli and Wild Rocket
On the River Cafe menu for over 30 years. We clean and score the squid for you so it is ready to grill, and include the wild rocket and fresh red chilli sauce.
Spaghetti with Devon Crab
Fresh crab from the south coast, marinated with Sicilian lemon juice, dried chilli and extra virgin olive oil. Toss with spaghetti or tagliolini. 
Native Blue Lobster with Red Chilli Sauce
We poach the lobster for you.
'Al Mare' Box Set

Our newest Box Set—a fish meal for two, with all the decisions made for you.
 
Devon Crab with Aioli
Wild Sea Bass with Sorrento Tomatoes, olives and basil
Summer Peas Sott'olio
Potatoes al forno
Pistachio Cake
---