Ripe for the Taking—Summer Fruit Desserts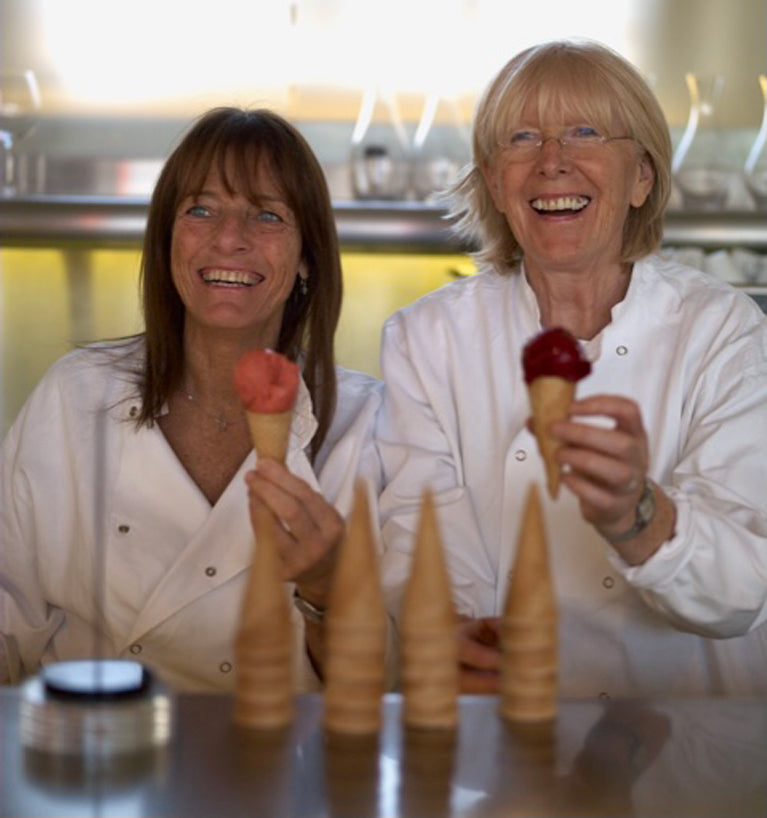 Ripe for the Taking—Summer Fruit Desserts
Ruthie Rogers   Rose Gray   2006

Summer is the time when fruit is at its absolute best.
Our favourite dessert of the season has just three ingredients—strawberries or raspberries in a bowl with only a squeeze of lemon juice and a sprinkling of sugar. 
Whether we're making tarts and sorbets, baked fruits or even our own version of limoncello, in the summer we follow the same principle for everything we cook—less is definitely more.
Pannacotta with Grappa and Apricots
Roasted apricots soaked in grappa provide the perfect balance to the creamy, vanilla bean–flecked pannacotta.
Strawberry and Almond Tart
We make our classic almond tart and send you the strawberries separately. Place the first berry in the centre of the tart and work outwards from there.
Dada's Strawberry Sorbet
Made simply with strawberries, sugar, lemon juice and peel.
Raspberry Crostata
In Italy, you don't end your meal with a crostata, you begin your day with it. Yes, dessert for breakfast. 
 
Raspberry and Almond Tart
Like with its strawberry cousin, we send the raspberries along with the tart. You take it from there. 
Italian Peaches
The most fragrant white peaches from Italy, and what we use for our bellini purée—a delicious dessert on their own.


The River Cafe Limoncello
In Italy, everyone has a lemon tree, and they compete to see who can make the best limoncello. We make ours with ripe, fragrant lemons from Sorrento. It's a perfect after-dinner drink, served straight from the freezer.
Photography by Matthew Donaldson


Visit Shop The River Cafe to place your order.
---