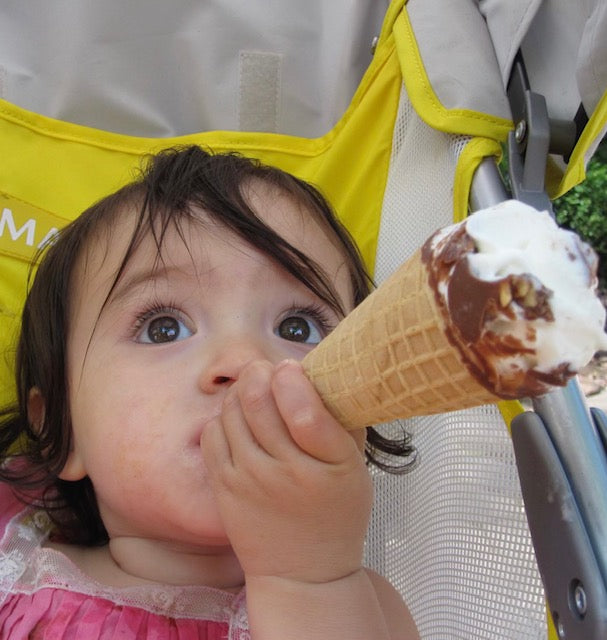 Ice Cream
Ruby Rogers 2009.       Photo Bernie Huang
You don't need a lot of ingredients to make great ice cream—you just need the best ingredients. 
We begin all ice creams with a base of whole milk, double cream, organic egg yolks and fine caster sugar. 
Pistachio with Sicilian pistachios for an intense flavour.
Vanilla beans from Tahiti and Papua New Guinea are blended together for rich Vanilla ice cream.
For Caramel, the sugar is close to burnt to counter the sweetness.
Seventy percent dark chocolate is drizzled into Stracciatella for crisp layers in each scoop.  
The best ingredients and the very best ice cream.
You may order any of our flavours individually, or you can select our mixed option—a 500ml tub, approximately 4-6 scoops, half vanilla and half flavour of your choice.
All of our ice creams are available for next-day delivery, in London only.
---