The perfect summer meal, from Tuscany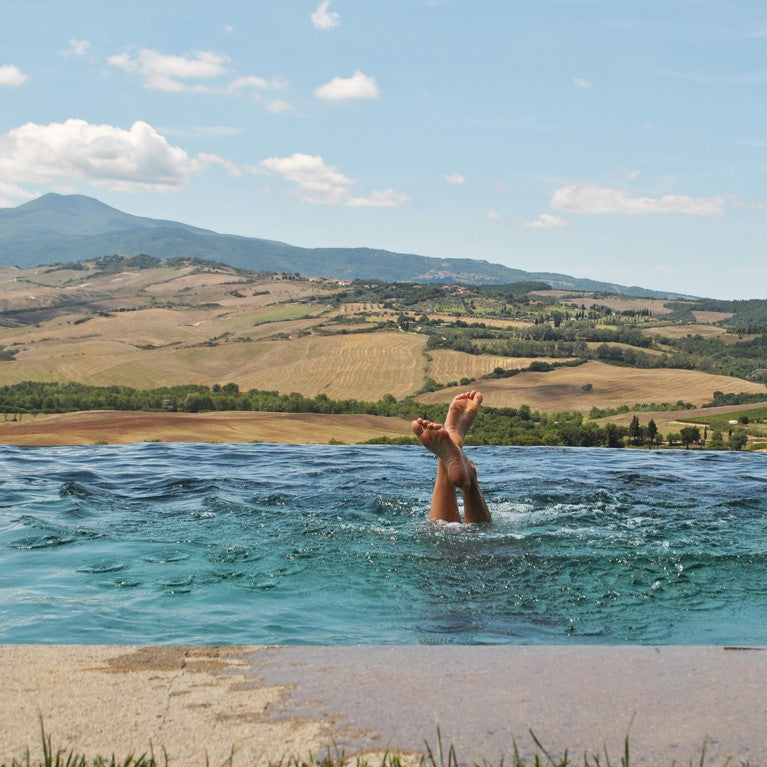 The perfect summer meal, from Tuscany
Sofia Gargani   Val d'Orcia   Photo Giuglio Michelucci
Tuscan food has a clarity and simplicity that reflects the geography, climate and traditions of the people who live there.
In the summer, this might mean cooking a bread soup with sun ripened tomatoes and basil, picking zucchini from the garden, podding fresh borlotti, serving a delicious dessert worthy of the meal.
The River Cafe Tuscan Summer Box Set is full of the food we imagine having there right now with family and friends under a blue sky. And when it's over, diving into the water.
Heels over head.
Pappa al Pomodoro 
It's hard to know where to begin with Pappa al Pomodoro. Four ingredients - the ripest tomatoes, bread, basil and olive oil. It is the soup of the summer, and every family, village, trattoria in Tuscany has their own version.
This is ours.
Beef Fillet wrapped in Coppa di Parma
We wrap this fillet of beef with a sprig of rosemary and include the simple recipe for braising in olive oil and Chianti.
Borlotti di Lamon
Slow-cooked for you with sage, garlic, tomatoes and finished with River Cafe Selvapiana extra virgin olive oil.
Zucchini Trifolati
A traditional Italian method for slowly cooking zucchini with olive oil, garlic, mint and parsley.
Potatoes al forno
Thinly sliced and roasted with garlic and herbs.
Walnut and Amaretto Cake
We make this cake with Amaretto when the walnuts are in season. Its dark chocolate icing is particularly thick and luscious. 
Pecorino Gran Riserva
Pecorino is the cheese of Tuscany.
River Cafe Grissini
We make these in our pastry kitchen every day.
Flaccianello della Pieve 2015, Fontodi
Made from a selection of the best grapes from the best parts of the Fontodi vineyards in the Conca d'Oro, at the heart of Chianti Classico—it's intense, yet approachable.
Contignano   2018
Photography by Matthew Donaldson


Visit Shop The River Cafe to place your order.
---