Cold food for warm weather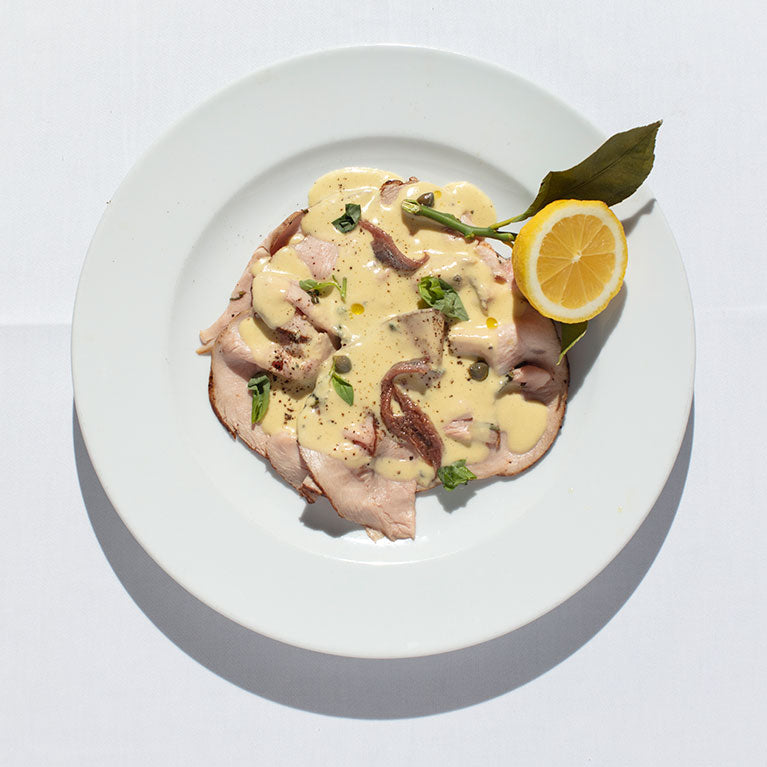 Cold food for warm weather
Sunset Unique Yellow   Andy Warhol   1972   
Here comes the sun.
This weekend the forecast is blue skies and high temperatures—the weather we have all been waiting for.
The heat of summer gives us permission to serve food at room temperature or even chilled, and we believe it tastes much better that way—especially outside.
None of the dishes below require you to turn on the oven or light the stove.  
Just unpack our pink boxes delivered to your door, lay the table, and have a delicious, and cool, meal.
Sun sun sun here it comes.

Roman Zucchini Soup. A River Cafe classic, this summer soup of Roman zucchini, their flowers, basil and parmesan is best served chilled.
Vitello Tonnato. An antipasto or main course ideal for a summer lunch or dinner—the eccentric combination of thinly sliced veal and tuna mayonnaise is a Piedmontese classic.
We have cooked and sliced the veal—you need only place it on a plate and cover with the light creamy mayonnaise, salted anchovies and capers, all included. Add basil, oregano or chopped parsley.
Roasted Yellow Peppers with oregano.
Summer Peas Sott'olio. 
Fregolotta - a crumbly Venetian cake of almonds, polenta and lemon.
We are offering free UK delivery until the 11th of June on orders over £100. Use the code SPRINGDELIVERY21 (one use per customer).

Visit Shop The River Cafe to place your order.
---